The $878 million Educational Systems Federal Credit Union in Greenbelt, Md., said Tuesday that its board of directors chair, Rosemary Brinkley, passed away Oct. 21.
A member of the Greenbelt, Md.-based credit union for more than 50 years, she served for 46 years on the board of directors. During her service, Brinkley held the offices of treasurer, vice chair and chair for the past 20 years.
Under her leadership on the board, Educational Systems FCU grew from serving several thousand members in one Maryland county to more than 87,000 members in seven counties throughout the state.
"Rosemary always led with her mantra of 'We can do better.' She was a true champion of education and credit unions," Chris Conway, president/CEO of Educational Systems FCU, said. "Our credit union family is deeply saddened by her passing."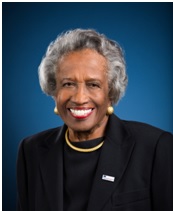 Brinkley received her undergraduate degree from Hampton University and her master's degree from New York University.
During her 33-year career in education, she was an educator with Charles County Public Schools and later became an educator and administrator in Prince George's County Public Schools. As an educator, Brinkley enjoyed teaching business classes and was a life-long supporter of financial education.
The Stewart Funeral Home in Washington, stewartfuneralhome.com, is handling the visitation hours and funeral services, which will be held Thursday and Friday, respectively.
In lieu of flowers, please make donations to the Nineteenth Street Baptist Church-John Brinkley Golf Tournament or to Hampton University.