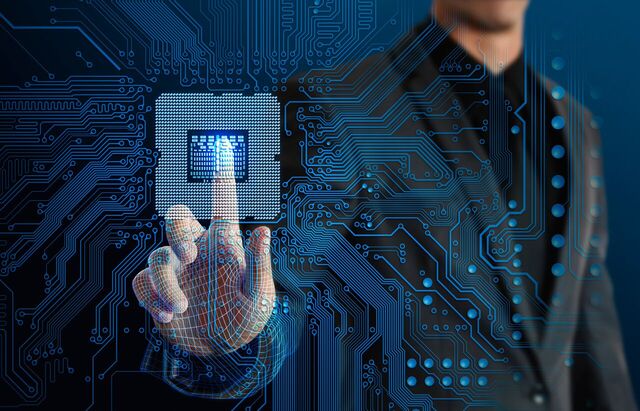 How do smaller credit unions adapt to changing member needs and remain viable? One way, according to several experts, is to install systems that allow them to expand their functionality without breaking the financial institution.
Two Oklahoma-based credit unions recently did just that. In doing so, both said they hope to gain efficiencies, enhance member engagement and support growth by switching to the outsourced version of Fiserv's Portico account processing platform and an integrated suite of digital banking, payments and lending solutions.
The $170 million, Oklahoma City-based ME/CU will move to the Brookfield, Wis.-based Fiserv's solution in 2017.
"We wanted a provider that would partner with us and provide leading-edge products that enable us to stay competitive as we grow and expand," ME/CU President/CEO Agnes Berkenbile said. ME/CU has a community charter; its core membership consists of municipal employees, firefighters, police and Oklahoma City employees.
Berkenbile added, "Working with our strategic consultant, we knew we could grow our assets, but we also knew we needed a new core system that could grow with us."
As the largest client with its legacy provider, ME/CU's leaders felt the credit union needed to look at offerings from a larger provider.
"As we move forward with Fiserv, we see that Fiserv will be more like a partner than just a vendor," Berkenbile said.
Je'Neil Torres, vice president of finance/COO for ME/CU, noted the credit union's asset size was $82 million on July 1, 2007.
"Our current provider worked for ME/CU in the beginning, but we feel our growth had positioned us beyond their capabilities, and their system did not meet ME/CU's needs today," she said.
Before selecting Fiserv's Portico core processing platform, the credit union conducted extensive due diligence. It went through a competitive process of looking at potential new providers and gave its existing supplier the opportunity to retain the business. Executives also spoke with other credit union CEOs operating with ME/CU's existing core and systems they were screening.
The software-as-a-service suite selected by ME/CU includes Portico for core account processing, Virtual Branch for online banking, Mobiliti for mobile banking, Mobile Source Capture for mobile deposits, CheckFree RXP for electronic payments, Wisdom for accounting and call report functionality, and solutions for card processing and production. The credit union will also implement Contact Manager functionality to track interactions with members, Loancierge to speed up the loan process, and AccountCreate to allow online loan applications to flow into its core system and eliminate dual entry.
"The integration of these channels with Portico is what we are really excited about, especially with our credit cards," Berkenbile said. "We expect to see so many efficiencies gained by moving to Portico."
Torres added, "As we grow, this core system change to Portico will eliminate manual procedures and make a tremendous difference in day to day operational efficiency."
Once the credit union completes its conversion to Portico, it plans to add functionality for personal finance management.
"We love the service bureau environment and the disaster recovery protection available with Portico – all we need is an internet connection and our credit union is ready to operate," Berkenbile explained.
The CEO said the credit union's leaders have been very impressed so far with what she called a well thought out, detailed and structured conversion progression. Helping to move the process along is Fiserv's user website PorticoUsers.com, which allows ME/CU to offer computer-based training, help screens and pertinent information to staff to help them prepare for the new system.
The credit union already sees Fiserv as a trusted partner, Berkenbile noted.
"We see that Fiserv truly supports and wants to partner with small and mid-size credit unions," she said.
Meanwhile, the Tulsa, Okla.-based, $29 million Encentus Federal Credit Union is scheduled to make the switch to the new system on Sept. 30, 2017.
"We're in the very infancy stages of the conversion process," Encentus President/CEO Misty Potter explained.
A confluence of things led Encentus to start looking for a new core platform.
"Some of them were strategic and some were [related to] frustration with the current system," Potter said. "Having the right technology partner is mission critical for credit unions because it ultimately influences the level of service quality we provide to our members."
Their current core is in-house, she added.
"We converted to this [current] system in 2009 lured by the promise of cost savings," Potter said. Before that, Encentus used a service bureau-type platform.
"I can see the benefits of being in an online bureau now," Potter suggested. "It protects against the system going down and does not require the credit union to provide its own IT department."
Before selecting Fiserv's Portico, Encentus went through what Potter described as an informal screening process. This involved communication with other credit unions using the same core as Encentus as well as ones using possible replacement systems.
"I talked to a lot of people, other CEOs to find out what their financial institutions were using," she said.
When Fiserv arrived to exhibit its Portico core system, Potter said her staff was so enthusiastic following the demo that they wished the credit union could convert immediately instead of waiting until next September.
The SaaS suite selected by Encentus includes Virtual Branch, Mobiliti banking, AccountCreate, Mobile Source Capture and eFichency for document archiving. The Portico core platform manages all of the integrated, surrounding solutions.
One product Potters is looking forward to using is Loancierge, which offers lending navigation, workflows and paperless processing tools to mitigate risk and increase loan efficiency to compete for loan opportunities.
"We struggle with escrows and that system seems a lot smoother than the process we have now," Potter said.
Another new solution, Contact Manager, provides a single source from which to record and track basic contact information, complaints, resolutions and follow-ups.
"I can keep tabs on how quickly we are responding to members," Potter said, noting that would be a step up from the credit union's current sticky note method. "It's going to be great."
In terms of the conversion timetable, Encentus is letting Fiserv guide it for now. The credit union expects to provide preliminary staff training through Fiserv's online classes so its staff becomes comfortable with Portico as soon as possible.
The credit union exclusively served employees of Tulsa's St. John's Hospital until 2009, when its field of membership expanded to all medical professionals and their family members in Northeastern Oklahoma.
One of the roadblocks Encentus hopes to navigate once it completes the conversion is geography.
"We haven't been able to penetrate the more rural areas of Oklahoma," Potter pointed out.
The credit union's plans include rolling out a truly mobile branch – an RV outfitted with representatives, tablets and its new core system.