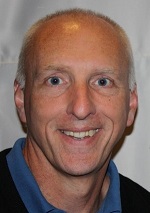 The Association of Credit Union Internal Auditors, in partnership with CUNA, will be holding the first ever internal audit certification school this fall in Denver.
"The ACUIA has long talked about creating a very specific certification program designated for credit union internal auditing," John Gallagher (pictured), the ACUIA's board chair and director of internal audit for the $3.1 billion SEFCU in Albany, N.Y., said. "We always felt that credit unions are somewhat of a unique industry. The other certifications programs that are out there are certainly valid and strong, but they don't apply to the credit union industry."
After many conversations and meetings, the ACUIA and CUNA developed the internal audit certification for internal audit professionals, including compliance officers, enterprise risk managers, and supervisory or audit committee members who are just starting out or are tenured, Gallagher said.
As of this week, about 50 internal audit professionals have enrolled.
"We expect up to 75 to enroll, which shows us that there is a need for this type of certification," Gallagher said.
Participants will learn about audit practices for IT, investments and lending, financial accounting, internal controls and risks, fraud and employee investigations, risk assessment methodology and audit planning, and communicating audit results. In addition, participants will learn about the credit union industry.
The certification classes will be held Oct. 10-13 at the Embassy Suites by Hilton Denver Downtown Convention Center. A second session of certification classes will be held in Orlando, Fla., March 27-30.
Since originally organizing in 1990, the ACUIA has been growing its membership ranks. In the Aug. 3, 2016 print edition of CU Times, learn how the association is advancing the internal audit profession and the credit union industry.