This column marks the end of my career at CU Times.
Approximately 11.5 years ago, I was hired as a freelance reporter and assigned to cover mortgages and breaking news in California. Mortgages were booming. My timing couldn't have been better, or so I thought.
Then, one year later, I took on the corporate credit union beat, right before all hell broke loose. Within a relatively short period of time, I transitioned from a credit union business development manager to an industry household name.
Former WesCorp CEO Bob Siravo's death earlier this week caused me to somberly reflect on that time. As much as was made of WesCorp's financials and the controversy over whether the corporate should have classified its assets as available for sale sooner, WesCorp was pretty open to the press.
Siravo was also one of the most optimistic and positive people I have ever met, and he sure did love credit unions. Yes, that optimism was partly responsible for WesCorp's failure, but few were bearish on the housing market at that time.
My most memorable story at CU Times was covering an Operational Best Wishes webcast, in which military families were invited to a credit union branch to visit with deployed servicemen and women during the holidays. Keep in mind this was before Skype and FaceTime technology existed. Ten years later, I still can't describe the experience without tearing up. Not only did the WesCorp-sponsored service help military families, it produced kudos for credit unions on Capitol Hill and from the White House.
While it's tempting to remember what went wrong at WesCorp, I hope credit unions will consider the many positive contributions Siravo and the corporate made to the community.
Covering corporate credit unions introduced me to topics like investment tranches, monoline insurers and 5310 reports. This knowledge boosted my career and will continue to be a resume asset.
There were so many people who donated their time to improve my understanding of financials during those years and even today. They include, but certainly are not limited to, former NCUA Chairman Michael Fryzel and staffers John McKechnie, Sarah Vega, Owen Cole and Larry Fazio. Others included Sandler O'Neill Managing Director Peter Duffy, Xceed Financial CU CFO Mike Sacher, The Rochdale Group Senior Consultant Brian Hague, Andrews FCU CEO Jim Hayes, Virtual Corps Founder Amy Rapp, Bonds Capital Group Owner Thomas Bonds, California Credit Union League Chief Economist Dwight Johnston, blogger Will Magnus and many others.
The corporate credit union beat also toughened me up. Some of my harshest critics became career allies and friends after I reached out to them asking for help.
When I was hired as CU Times' Washington reporter in 2012, I received another opportunity to expand my knowledge and experience by covering events on Capitol Hill. Even after several trips to the Capitol, I'm still in awe of the building, history and our nation's democratic process, albeit flawed.
Working the Washington beat was also humbling. I've forgotten (more likely repressed) whether I was covering the nomination hearing of NCUA Chairman Rick Metsger or Board Member Mark McWatters before the Senate Banking Committee, but when I tried to discretely maneuver in front of the nominee table to snap a photo, I tripped over a tangle of camera and electric cables and fell, mooning the nominee and the entire Republican side of the banking committee. Who wears a pencil skirt and five-inch platform stilettos to cover a congressional hearing? The reporter from Southern California, of course.
Journalism can also be a weighty job, especially when reporting tragic or controversial news. In a close-knit community like ours, people shoot the messenger.
There were many leaders in the industry who helped me find my voice as a columnist and navigate Washington. They include former NCUA Chairman Dennis Dollar, PenFed Special Adviser Steve Bosack, SchoolsFirst FCU CEO Bill Cheney, Consultant Marvin Umholtz, NAFCU CEO Dan Berger and Vice President of Legislative Affairs Brad Thaler, CUNA Chief Economist Bill Hampel, Retired Orange County's Credit Union CEO Judy McCartney, Mitchell, Stankovic and Associates CEO Sue Mitchell, Kaufman & Canoles Attorney Andy Keeney, SECU CEO Jim Blaine, Cooperative Credit Union Association CEO Paul Gentile and former NCUA Board Member Geoff Bacino.
As much as I still enjoy journalism, I'm forming a marketing firm in Southern California with John San Filippo, who is best known for his years handling marketing at Symitar. Our firm, Omnichannel Communications, will be working with some dynamic fintech organizations in the credit union and community banking space, and we have big plans to shake up financial services marketing strategy. I'll also be working with Samaha Associates and NAFCU.
Finally, I'd like to thank CU Times Publisher/Editor-in-Chief Sarah Snell Cooke for her unwavering support throughout several years and the CU Times team for executing so many fabulous stories and projects.
I'm leaving behind an excellent group who will continue to provide a dynamic forum in which credit union executives can gain useful knowledge that will help them succeed.
Editor's Note from Sarah Snell Cooke: As she rides out into her next adventure, I wanted to thank Heather for her dedication to credit unions and specifically CU Times. Being an editor is as thankless as it is rewarding. She brought a great work ethic and personality to a B2B publication of all things. You will be missed.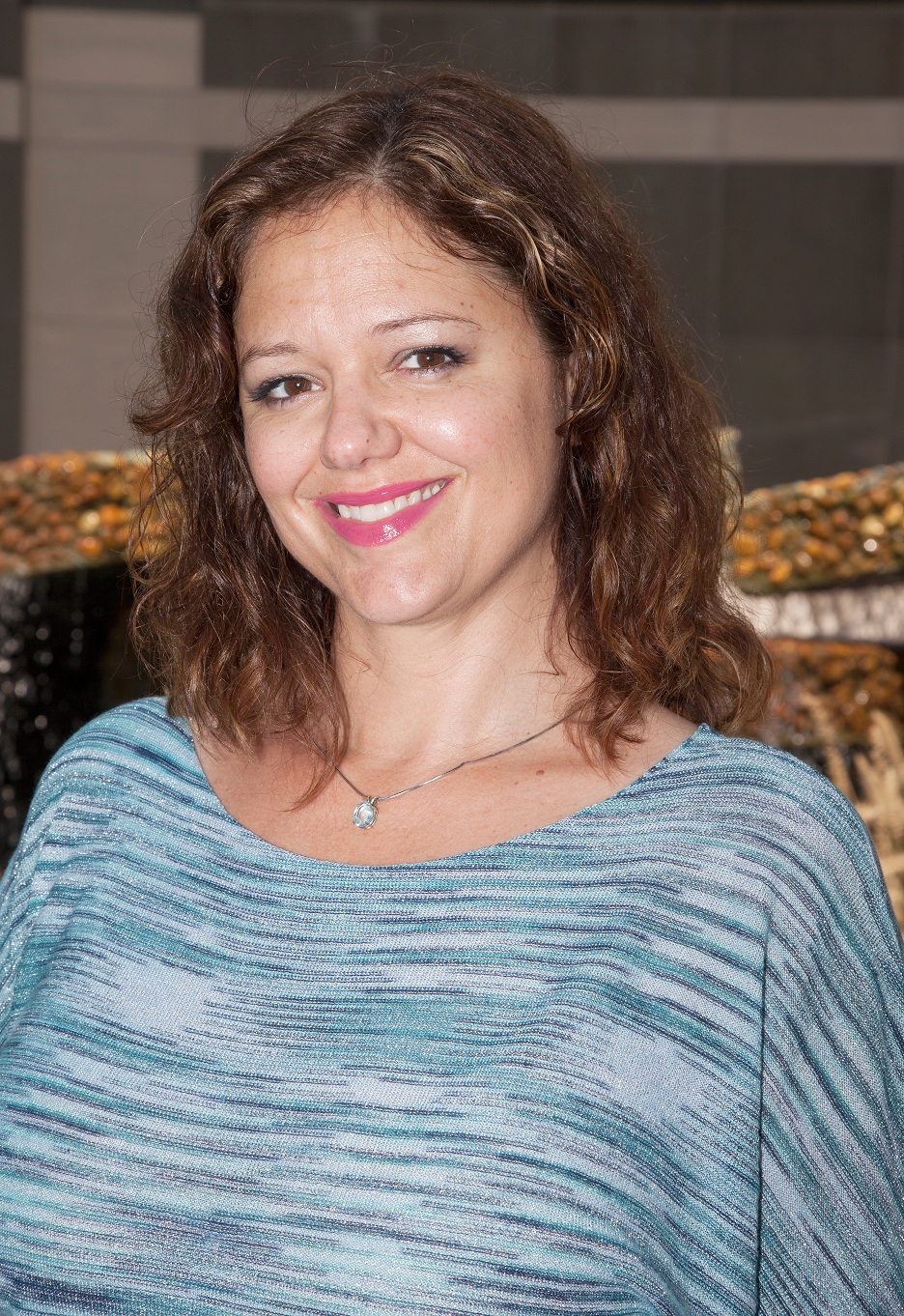 Heather Anderson can be reached at heather@omnichannelcommunications.com.