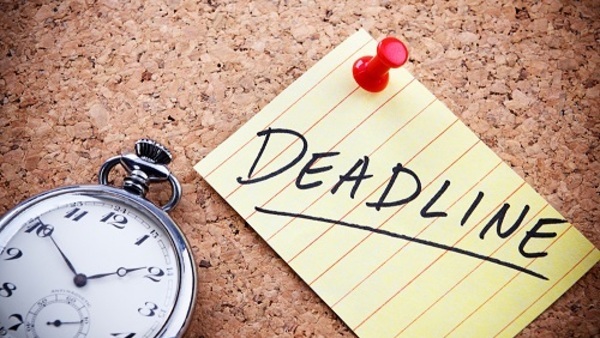 The NCUA should change its call report deadlines as soon as possible, since its current, floating deadlines are wreaking havoc on credit unions – something that will only will get worse this summer – several credit union CEOs said.
The agency is scheduled to receive a staff briefing at its board meeting Thursday, and credit union CEOs said they hope it will lead to the adoption of consistent deadlines similar to those required by bank regulations.
"It's due at the end of the month," Bernie Winne, president/CEO of the Boston Firefighters Credit Union, said in reference to the bank deadlines. "You know when it's due."
Boston Firefighters is a Dorchester, Mass.-based credit union with almost $235 million in assets.
"The credit union call report submission date is a moving target even though it is the fourth Friday of the month following quarter-end," Daniel E. Waltz, president/CEO for Southern Mass Credit Union, a Fairhaven, Mass.-based credit union with about $204 million in assets.
Waltz said while the fourth Friday sounds great, it isn't.
For instance, he said, when the first day of the month falls on a Friday, the call report would be due on the 22nd of the month prior, giving the credit union just 16 business days to complete the report.
This past January had two legal holidays, and as a result, credit unions had just 14 business days to complete the document, he pointed out. He added the NCUA also sent out an email with the wrong filing deadline.
"January is one of, if not the busiest, month of the year for operations and accounting departments with several deadlines," Waltz said, adding those tasks include finalizing annual reports, filing tax forms and preparing other end-of-year documents.
This year, July 1 falls on a Friday, and the following Monday is the Fourth of July holiday, meaning credit unions will have just 15 days to complete their report that month. Waltz said July is also the peak of the holiday season.
Credit unions may have to start work in early July to meet that deadline, Winne added. And that may leave them no choice but to shorten some employees' extended Fourth of July weekends.
"Many credit unions are going to be facing difficult decisions," Winne said.
Waltz said the NCUA should select a fixed date for call reports, such as 30 calendar days from a quarter's end.