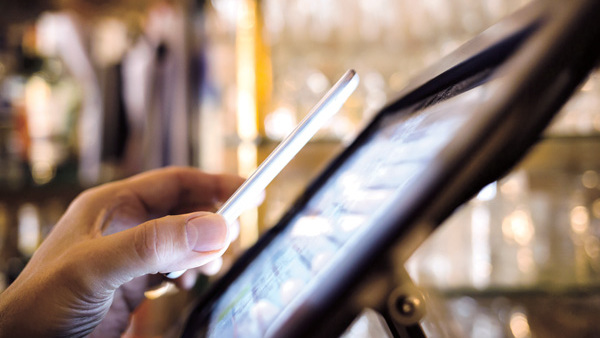 The payments world is in the midst of massive disruption, and credit unions are at a crossroads. Here are five things experts say credit unions should expect in 2016.
1. A huge fallout in mobile wallets.
Joe Bizzarro, CEO of payments advisory firm Vizant, said many won't survive 2016.
"I think one of the big mobile wallets will fail this year, just like Google Wallet did in the past before it got rebranded," he said. "There's just too much fragmentation."
"Mobile wallet, like other technologies being developed or in place, should impact our businesses profoundly," Joan Pendleton, director at State Department Federal Credit Union, added. "Mostly in member satisfaction but potentially in our back offices where less and less checks are being processed. More members will have access to alternatives than U.S. Mail and brick and mortar."
State Department, headquartered in Alexandria, Va., has $1.7 billion in assets and 71,000 members.
2. The proliferation of same-day payments.
In the fall of 2016, same-day ACH is scheduled to phase in, which will increase the movement of funds among financial institutions from once a day to three times a day.
This will likely help boost P2P adoption. According to Javelin Research, the number of mobile P2P users will mushroom from 69 million in 2015 to 126 million by 2020.
But NAFCU Executive Vice President of Government Affairs and General Counsel Carrie Hunt expects controversy over same-day ACH to linger in 2016.
"While NAFCU and our members believe that ubiquitous same-day ACH capability represents an improvement for the nation's payment system, we continue to have significant concerns regarding the inadequate interbank fee and for credit unions to affordably receive, process and settle these payments in near-real time," Hunt said.
3. More debit rewards programs.
Debit rewards programs took a hit after the Durbin Amendment capped interchange rates in 2011.
But Keith Brannan, chief marketing officer at the Austin, Texas-based Kasasa by BancVue, said it's a great opportunity for credit unions, especially when it comes to attracting millennials.
"They are very attracted to it from a loyalty brand standpoint, and all the research says that if you make an offer and you continue to make those offers of loyalty and rewards to them, they are more and more loyal to you," he said.
4. More plug-ins for credit unions.
Experts said the need to build programs and technology in-house will continue to decline in 2016 thanks to application program interfaces.
Prepaid programs, for example, are the fastest growing segment of card-based payments, according to Mercator Advisory Group, and API is lowering the barriers to entry for credit unions in 2016.
"A prepaid program is not as difficult as it used to be, because there are a lot of service providers that credit unions are already working with that can handle these," Bizzarro said. "They don't need to invest in the infrastructure they would have to for a new mobile wallet platform."
Christian Spaltenstein, general manager at global payments company AFEX, shared that sentiment with international payments.
"You can partner up with the international payment service providers and through the API, this information goes to the payment service providers, which specialize in making payments," he said.
"Due to that, you're taking a little bit away the purchasing power of the big banks," he added.
5. Another round of EMV deadlines.
Coming in 2016 is another EMV deadline – this time for ATMs. That means credit unions and other financial institutions may need to upgrade hardware and/or software – and they only have about eight months to do it.
"As each day passes, it's only going to become more difficult," Dolphin Debit Executive Vice President and Co-Founder Gary Walston told CU Times. "Most credit unions and banks are in the same boat and so focused on EMV as a card issuer that they haven't thought about the ATM."
Read more about these five payments trends in the Feb. 3, 2016 print issue of Credit Union Times.