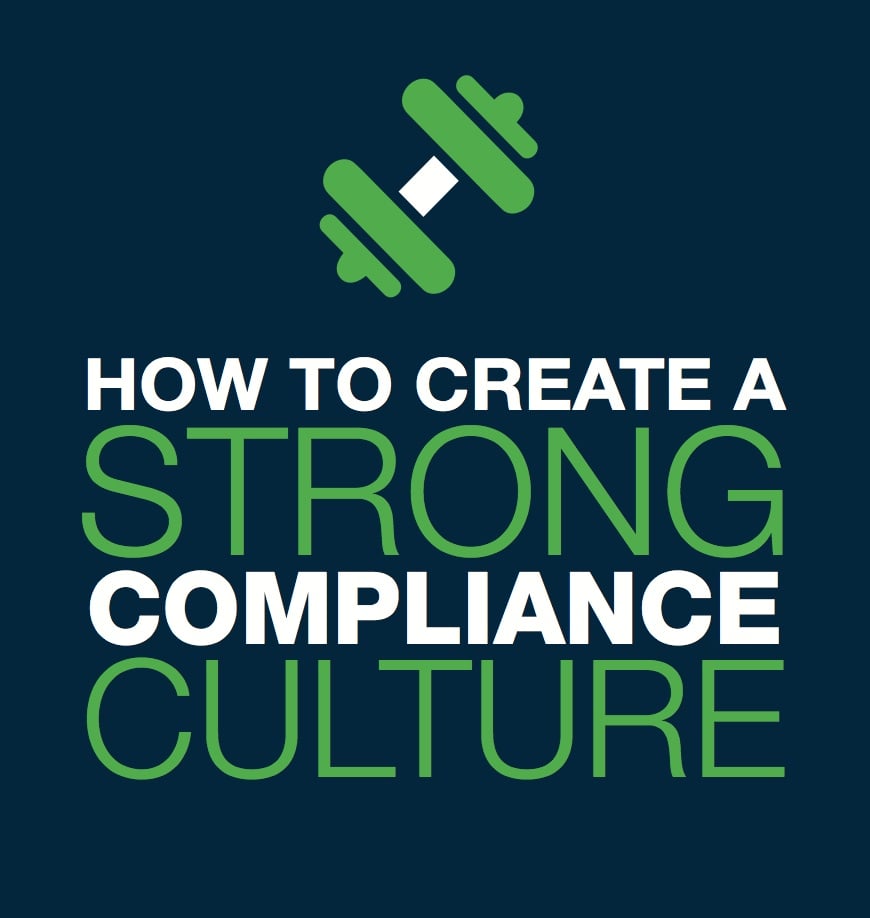 After death and taxes, one of life's few absolutes facing all financial institutions, including credit unions, is the need for compliance management. The best way to foster an effective and proactive approach is to create a strong compliance culture, according to the experts at Continuity, a New Haven, Conn.-based provider of automated compliance solutions.
But fostering the right environment is no longer simply a goal for which credit unions should strive. Increasingly, examiners expect and demand an effective compliance culture to better cope with the swirling storm of new regulations, wrote Continuity in its latest white paper, How to Create a Strong Compliance Culture.
"Community [financial institutions] must demonstrate a 'culture of compliance' that enables agile and effective responses to regulatory change," the study's authors wrote. "Examiners are taking a closer look at the behavioral factors that increase this responsiveness, and how they are supported and reinforced by management."
The pressures to develop a strong compliance culture are not only external. The rising costs and human capital resources required to maintain compliance have continued to increase, which could pose serious risks to the sustainability of some credit unions, the study noted. An effective compliance culture not only better satisfies regulator expectations, but improves the stability and competitiveness of the business.
Continuity's white paper outlined five principles of a strong compliance culture to help all community financial institutions cope with the rising regulatory tide. It also outlined the difference between mere compliance versus effective compliance and made suggestions about how to evaluate your institution's compliance culture.
5 Principles of a Strong Compliance Culture
Strong compliance cultures don't just happen; rather, they're the byproducts of clearly stated values and the organizational commitment needed to achieve them, the Continuity study said. Although cultures may differ based on the nature of each individual organization, there are five principles that most if not all of them share.
1) Compliance is pervasive throughout the organization, not just an isolated function that operates separately from the whole. Compliance and risk officers operate in active organization-wide leadership roles and are involved in all major business initiatives, including strategic planning, revenue generation, marketing and other functions.
2) Compliance is invisible, something baked into the business process that is unobtrusive but always present, the study noted. Instead of being an ad hoc activity, compliance creates the standards against which all operations are measured and tested.
3) Compliance is a dynamic rather than static process, one that continually adjusts to accommodate a changing landscape. Effective cultures are based on a standardized, systemized approach that foster rather than hinder an organization process and performance, identifying and implementing changes in the least intrusive way possible.
4) Compliance is business-aware, following realistic goals that drive revenue and growth while minimizing exposure to illegal and high-risk situations. No organization can be 100% compliant, the study said, but those that maintain a realistic approach will succeed more often than not.
5) Finally, compliance programs are outcome-centric rather than rules-focused. When compliance is seen as a conduit to effective and profitable ways to conduct business in a safe and sound manner, its role as a roadblock to progress evaporates, and the organization becomes more successful in the process.
Effective Compliance Versus Mere Compliance
Credit unions that treat the compliance question – from the issuance of new regulation to the examiner's knock at the institution's door – reactively rather than proactively find themselves treading water while waiting for the next big wave to wash them away, Continuity's study noted. Underperformance and over-reaction tend to characterize an environment the study's author described as merely compliant.
Effective compliance is characterized by procedures embedded into existing workflows, and is achieved with a minimum amount of friction. It also accounts for human nature, knowing that not everyone will be a fan of the processes and their purpose. It also offers a realistic process, achieved at the lowest possible price-point while still achieving the desired outcome. If done right, there will be less examiner criticism, the study said, which makes credit union operations more effective and everyone's life easier.
Changing a credit union's environment into an effective culture isn't easy and isn't done overnight. Leadership must assess the existing culture and fully understand what needs to change to accommodate current and future compliance needs, the report advised. Most importantly, compliance tone must be set at the top in order to be successful. Compliance officers must be active members of the executive team and part of the strategic planning process for institutions that want to improve their compliance culture.