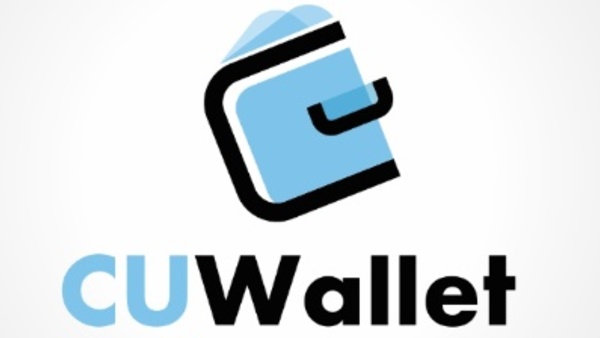 The big news out of CU Wallet, the mobile payments CUSO owned by some 80 credit unions, is that it is on track to go live in 2015, perhaps as early as April, according to Paul Fiore, founder and CEO.
Questions about it abound but after a year of preparation and substantial activity in the mobile payments space, there is new optimism around CU Wallet.
Thank Apple Pay for that, Chris Otey, CU Wallet's chief revenue officer, said. "Apple Pay sped things up for us by at least a year," he noted.
Before Apple Pay debuted in October 2014, Otey admitted that lining up sales appointments with skeptical and often budget-constrained credit unions was a tough slog. There just was no confidence that consumers were ready for mobile payments at retail.
A few months into Apple Pay, there was so much interest in CU Wallet that the CUSO scheduled group sessions so that credit unions could get their questions answered simultaneously, Otey said.
Fiore said big credit unions are also climbing aboard. The largest now is the $10 billion SchoolsFirst Federal Credit Union in Santa Ana, Calif. Others include the $8 billion Security Service Federal Credit Union in San Antonio, the $6.6 billion San Diego County Credit Union, and the $5.8 billion Digital Credit Union in Marlborough, Mass.
Fiore is adamant that CU Wallet now leverages enough consumers to be a force that will have to be reckoned with by retailers. However, the CUSO still has hurdles to climb.
Read more: Merchant adoption an issue …
One of those barriers is, Apple Pay mania notwithstanding, that actual consumer adoption of the new channel remains tepid, according to some experts. The issue is not a lack of interest but lack of stores that accept it. Early signs have shown Apple Pay is getting widely used at retailers such as specialty grocer Whole Foods, Walgreen's, McDonald's, but not at many other places. Merchant adoption of the technology needed to accept Apple Pay's Near Field Communication payments is anemic, although some experts believe that will change as more upgrade point of sale technology to be EMV compliant by the October 2015 deadline.
Another hurdle is Apple Pay currently operates at POS only on the most recent iPhone 6 and iPhone 6 Plus. Androids and older iPhones need not apply because they lack NFC chips. As for Android, it remains uncertain if Apple plans to introduce Apple Pay on other platforms.
One of the advantages for CU Wallet is its payments technology, which is supplied by Auburndale, Mass.-based Paydiant, is not NFC-based. According to Paydiant Co-founder Chris Gardner, most merchants will not have to make a POS hardware upgrade to accept the cloud-based system. All the merchant needs is new software, he said.
Another plus is the same Paydiant technology is already deployed across the Subway sandwich shop chain, which is second in volume only to McDonald's in fast food, according to a tally by QSR Magazine. It also is the technology tapped by CurrentC, the mobile payments tool from the Wal-Mart-led Merchant Customer Exchange.
A third advantage for CU Wallet is the technology works on just about every smartphone. It will run on Android, iPhone, and could be configured to run on Windows mobile and BlackBerry.
Credit unions started testing CU Wallet in a number of pilots as 2014 ended and 2015 began. At the $440 million PrimeWay Federal Credit Union in Houston, Michelle Oshinski, SVP, said employees downloaded and installed the CU Wallet app. "This was a breeze," she noted.
Employees were then sent to Subway to make purchases and the transactions went off without a hitch, Oshinski added. "No employees reported discomfort with using the app," she said.
The $2.1 billion Washington State Employees Credit Union in Olympia, Wash., has been testing CU Wallet with a limited number of employees primarily at Subway, according to SVP Ben Morales.
"I watch people when I am out shopping. The sheer magnitude of people with phones in their hands is amazing," Morales said. "People are ready for this."
The $714 million One Nevada Credit Union in Las Vegas has been piloting CU Wallet with a limited numbers of employees. There have been no significant hitches, Paul Parrish, EVP and CFO, said.
So what is the possible bump in CU Wallet's path? Merchant acceptance, Mary Monahan, EVP at Javelin Strategy + Research, said.
Financial institutions are in the best position to win the looming wallet wars, she said, because consumers trust financial institutions with their money more than nonbanks such as Facebook.
And, she added, CU Wallet may have a wild card to play.
"We believe they will try to get into MCX. That is a good plan," Monahan said.