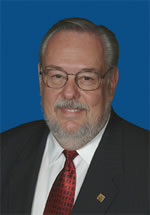 Former NCUA Board Member David Chatfield told CU Times he does not support the NCUA's proposed rule that would prohibit credit unions from operating in homes.
"I was saddened when I read about the proposed rule, since a great many credit unions began operation in homes of their founders or officers and many have continued in this way without difficulty for most or all of their existence," said Chatfield, who served on the NCUA board from 1988-1989.
"It just didn't seem right or consistent with credit union history and philosophy to prevent them from continuing in this manner if their leadership believes it to be in their members' interest to do so," he added.
After reading the full text of the proposal, Chatfield said he became more convinced the NCUA board should not approve the rule.
"The 'issues' raised in attempting to justify the rule have been around for more than 80 years without requiring such drastic action. Credit union leaders and NCUA examiners have been able to deal with home office operations and should be able to do so now," Chatfield said. "Valid issues such as records preservation and privacy may occur regardless of the office setting and can be resolved."
Chatfield, a Democrat who was nominated for the NCUA board by former President Ronald Reagan, told CU Times the proposed rule would result in unnecessary administrative and office occupancy expenses for home-based credit unions.
"I also believe it is presumptuous of NCUA to suggest that it has better judgment about where and how a credit union's members should be served than do the officials elected by and from that credit union's membership," Chatfield said. "If I were still a member of the NCUA Board I would not support this proposed rule and would work to prevent it from being adopted."