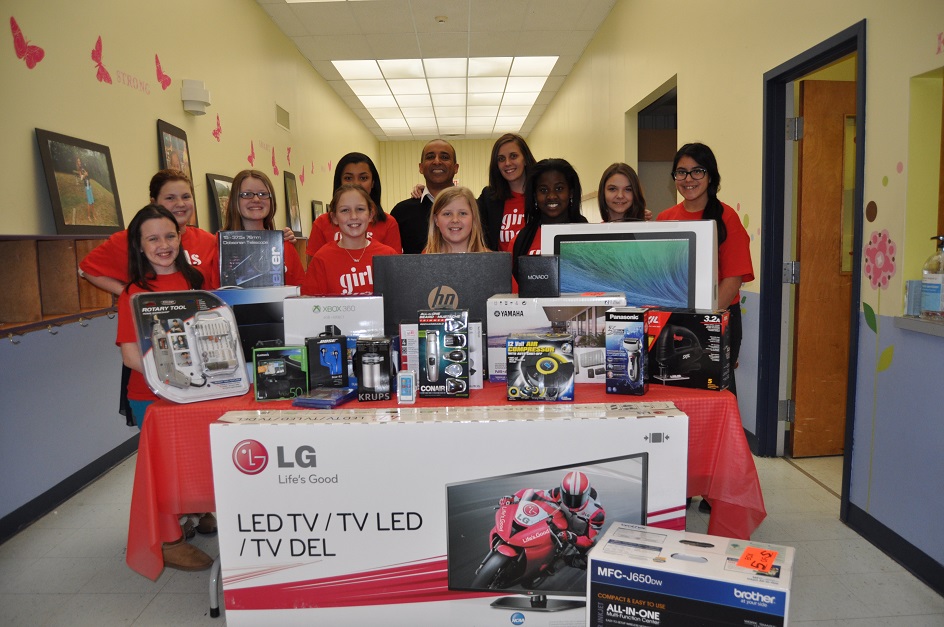 Staffers at the $1.5 billion ORNL Federal Credit Union in Oak Ridge, Tenn. paid it forward with their winnings in the Credit Union Magic Minute Loyalty Dash in Chicago. They won the right to scoop up thousands of dollars in electronics and households goods through a PSCU sweepstakes they promoted to ORNL members.
ORNL FCU representatives Zain Hashmi, special loans department manager, and Tom Wright, vice president of marketing, pushed an oversized shopping cart through the aisles of a warehouse stacked with thousands of brand name products and loaded their cart with as much merchandise as possible in 60 seconds. They ended up with flat screens, tools, PlayStations, iMacs and home appliances.
They donated their bounty last month to Girls Inc. of Oak Ridge.