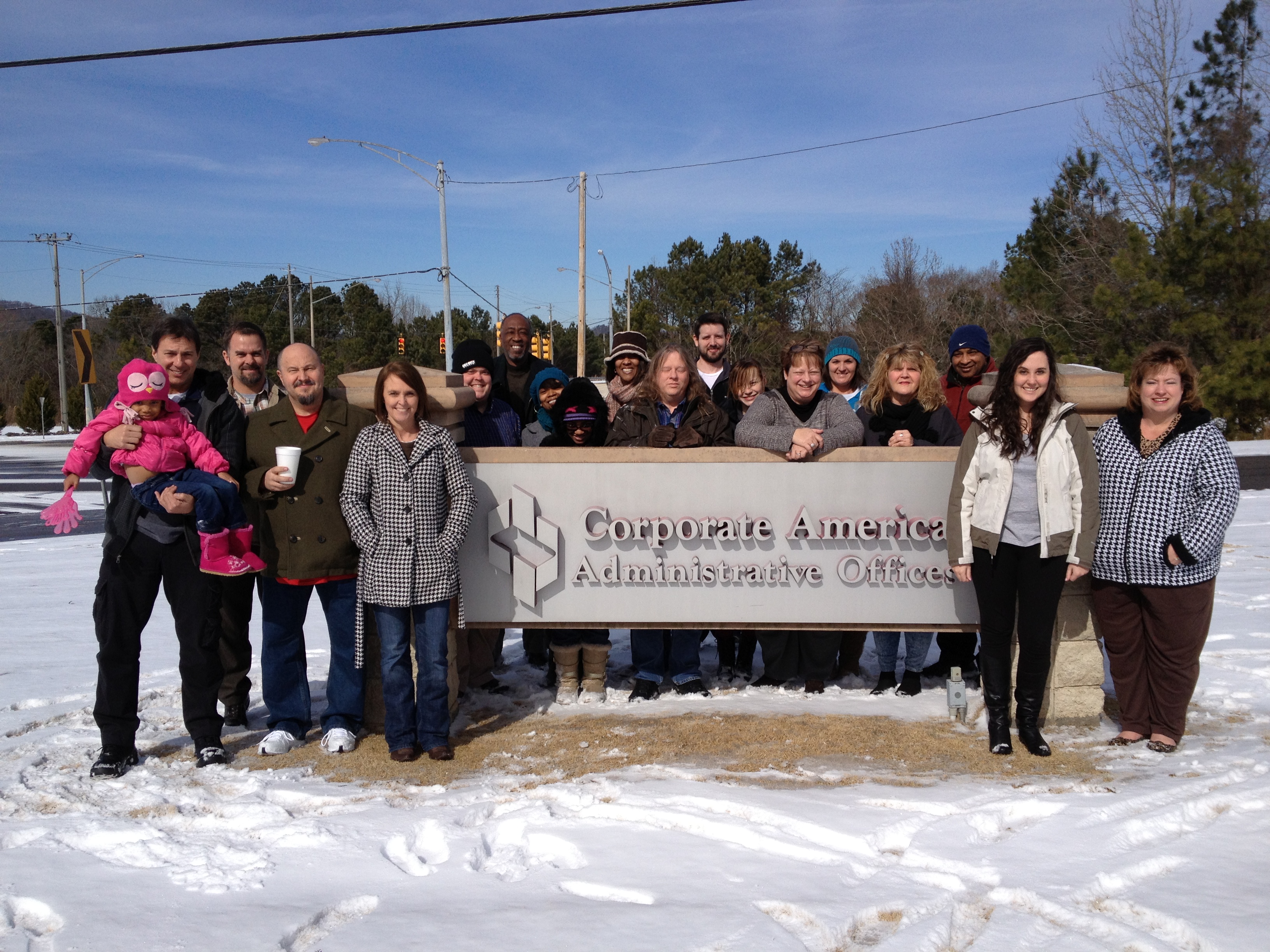 Employees at the $1.7 billion Corporate America Credit Union spent Tuesday night sleeping in office chairs to keep the Irondale, Ala. corporate open as snow and ice paralyzed traffic in Southern states.
A Wednesday letter from the corporate addressed to members assured Corporate America's 525 members that despite alarming news reports from Birmingham, items were being processed as usual.
"I am proud of a dedicated staff that sacrificed in order to ensure uninterrupted service. The Birmingham area was a mess," President/CEO Pete Pritts said. "We've recently enhanced our business continuity efforts and are very pleased with the results of the implementation of our business continuity plan in this recent crisis. All services were and continue to be provided without negative impact to quality standards or deadlines."
Electronic Payment Specialist Anita Burke spent the night in a chair in a co-worker's office after processing deposits for credit unions on the West Coast and Hawaii.
"No one from the evening shift was able to make it to the office, so I stayed to help those working remotely ensure cash letters were submitted timely," Burke said. "I was offered to go to the hotel but I knew I was more useful at the office to get the night shift work completed."
IT Director Luke Lang spent the evening onsite ensuring all remote employees could access systems as needed and that business recovery systems were on standby and ready to move to production at a moment's notice.
"I chose to stay here because our computer systems needed to be monitored closely," Lang said.
He got about an hour of sleep while sitting in his office chair.
"Despite the chaos, we didn't miss a deadline," Lang said. "Employees immediately started taking over for others to make sure the job was done. People stepped up and did what they needed to do and we made it happen."
Other employees stayed at a nearby hotel, shuttled to the location by Pritts.