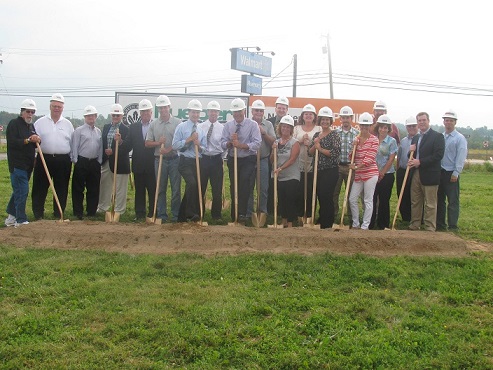 The $203 million Northern Federal Credit Union in Watertown, N.Y., and the $107 million Alden Credit Union in Chicopee, Mass., and are expanding their branch networks.
Northern Credit Union broke ground where it is building a seventh branch in the town of LeRay, about 11 miles north of Watertown in upstate New York.
The cooperative said the new branch is expected to enhance member convenience, giving members access to loan officers via video chat technology , a self-service center with ATMs and automatic coin counter and computer tablet-equipped waiting area. The new branch also will have four drive-through lanes with ATMs.
"LeRay is a growing community and we are excited to be a part of it," said Dan St. Hilaire, president/CEO of Northern CU. "We are doing our part to ensure strong communities while providing consumers with convenient locations to handle their financial activities, and options for high-quality financial services."
The construction of the branch is scheduled to be completed by year's end.
Alden CU recently announced it has opened three new branches from April to August.
In July, Alden CU opened its second branch in Chicopee.
The cooperative then expanded its market by opening a branch in South Hadley, about nine miles north of Chicopee, in August. Another branch in Amherst, approximately 17 miles north Chicopee, was opened in April.
"With these changes set in place we are now able to offer our members convenience in addition to our higher deposit rates and lower loan rates," said Adam D. Corcoran, president/CEO of Alden CU. "We have come a long way in a short period of time, and our team will not be stopping. We are constantly moving forward looking at opportunities to maximize the value we offer our members and potential members."