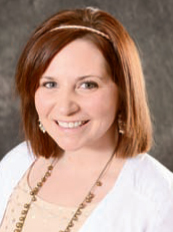 Take a moment to think about the last marketing campaign your credit union ran. Who was your target audience?
That answer could potentially be anyone: members without e-statements, members under the age of 35, members with an auto loan at a local bank, members who frequently shop at Target. But no matter which groups you have set your sights on, there remains one group to focus on before launching a successful campaign. Your fellow employees.
According to a recent Gallup study, 71% of the American workers are either "not engaged" or "actively disengaged" in their work.
If a comparable percentage of your employees are not engaged in their own jobs, it's safe to assume that a majority of them are equally disengaged in your credit union's marketing efforts. There are, however, easy steps that credit union marketers and managers can take to encourage employees to take ownership. Garnering staff buy-in will ultimately result in a more successful campaign – after all, an employee's excitement about a promotion will certainly resonate with members more than no mention at all (or worse, a halfhearted gloss-over).
When beginning the process of developing credit union employees as a target audience, staff members should have all necessary information and materials well in advance of the campaign launch. This ensures that they will develop a firm understanding of the ins and outs of the promotion and have ample time to get on board.
Managers also play a crucial role in engaging staff in marketing promotions. The behavior of senior leadership has a direct effect on employee engagement. As the campaign rollout begins internally, managers should actively and frequently discuss with employees the reasons why the campaign is good for members and the credit union. Any internal contests affiliated with the promotion should be championed by all members of the credit union senior leadership team to excite the rest of the staff.
Another way to engage staff in marketing efforts is to make it real for them – real facts, real figures, real results. For example, if you're launching a fundraising promotion with a charity, go over how many meals you could give to local families in need.
Give the campaign value and make it personal for employees. If they are able to comprehend the impact that it could have on the member or the bottom line there is a better chance they will get behind it and become actively engaged. And of course the best way to get staff excited about marketing is to gather their ideas and input from the start.
When it comes to developing staff as advocates of your current marketing efforts, there's no room for lack of interest. Taking the necessary steps to invest in your employees as a target audience before reaching out to members or potential members is a great start in rebuilding their engagement level and getting the feedback you need for the campaigns you create.
The Cooperative Trust is a grassroots organization composed of several hundred young credit union professionals. Its activities include meetings, mentorships online collaboration and development projects. Opinions expressed are the personal views of the author.
Liz Weger is a marketing specialist at Pathways Financial Credit Union in Columbus, Ohio.
Contact
614-416-7588 ext. 1463 or lweger@pathwayscu.com