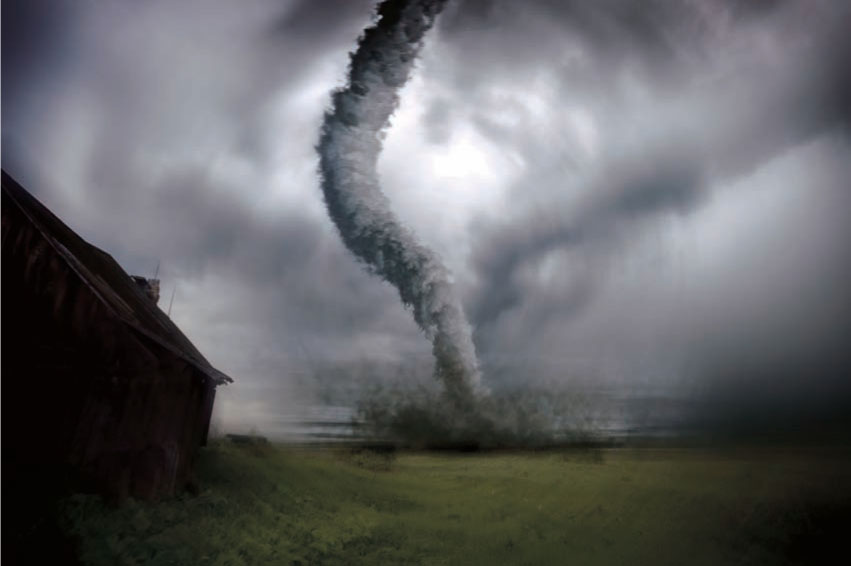 As the cleanup continues in Oklahoma, the latest insurance claims filed following the tornado outbreak at the end of May offers another glimpse of just how destructive the storms were.
According to the Oklahoma Insurance Department, as of June 11, 60,308 claims had been filed with payments surpassing the $470 million mark. The agency said calls to its consumer assistance division have also risen 59% since the May 20 tornado in Moore, Okla. Approximately 40 requests for assistance forms have gone out each day since the destructive storm killed more than 24 people and leveled homes and other properties.
"These numbers are already staggering, and this is just the beginning," said Oklahoma Insurance Commissioner John Doak, in a statement. "Many of the victims haven't received their entire settlement checks yet, so that payment number will continue to go up for a while. This is something the state of Oklahoma is going to be dealing with for a long time."
Meanwhile, credit unions have contributed more than $66,000 to the Oklahoma Credit Union Foundation's Tornado Disaster Relief Fund to assist those affected by the tornados. The Credit Union Association of Oklahoma has delivered $24,000 in grants, according to Gary Jones, president/CEO of CUAOK.
As some credit unions grappled with water damage and power interruptions, it was the $3 billion Tinker Federal Credit Union in Oklahoma City, that sustained the most cataclysmic destruction of its branch in Moore. Twenty-two people sought safety in the credit union's safe deposit box vault as the branch was leveled around it. A new branch is set to be completed before the end of the year, according to Tinker FCU's senior management and board of directors.
"I'm thrilled we are beginning the construction process so soon," said Jan Davis, assistant vice president and branch manager at Tinker FCU, on the credit union's website. "I love the Moore community and the people we have served at that branch since opening in 2005. We're very excited to be staying in the same area."
While a dollar amount was not disclosed on how much the credit union's insurance claim was nor how much it would cost to rebuild the Moore branch, the financial impact the tornado stands to have on deductibles and other coverage costs remains to be seen.
As of press time, CUNA Mutual Group was not able to provide a hard number on claims filed. Losses are spread across multiple coverage plans, which can make it difficult to pinpoint an exact figure, said Phil Tschudy, media relations manager for CUNA Mutual.
In a case like the Tinker FCU branch in Moore, which was reduced to rubble except for the vault, assessing a financial loss is a quicker process, said Mike Retelle, CUNA Mutual Group claims manager and disaster team leader. More than 6,000 credit unions have property and casualty coverage with the company. While flood damages fall under federal guidelines, CUNA Mutual can assist policyholders with the processing of those claims.
"Total losses are easier to assess than partial losses. With a building loss, it's all gone. We want to find out what they're going to do–whether to build another branch or not," Retelle said.
By the end of the week after Tinker FCU's Moore branch was destroyed, the credit union had already had the location cleaned up down to the slab, Retelle said. After making the decision to rebuild, other areas were looked at such as inventory and data processing to determine the amount of financial losses, he added.
Jim Hunt, staff underwriting specialist with CUNA Mutual Group, said the company is in a strong position to pay out claims.
"We're well-capitalized and we have a very secure financial position," Hunt said.
When major storms such as Hurricane Katrina struck, some insurance carriers saw the need to raise the cost of coverage to offset the amount of claims that came in. Hunt said CUNA Mutual takes a different approach.
"We have a niche market with credit unions. We are very careful in that just because there has been a disaster, we don't feel it's right to increase deductibles and premiums," Hunt explained. While he didn't want to name companies, Hunt said he is aware that some carries are adding wind and hail percentages in the Midwest and others are considering tacking on the coverage for policyholders.
"At this time, we have decided not to do that. In fact, we were the last to add a hurricane deductible after the major losses in Alabama in 2010 and 2011," Hunt said.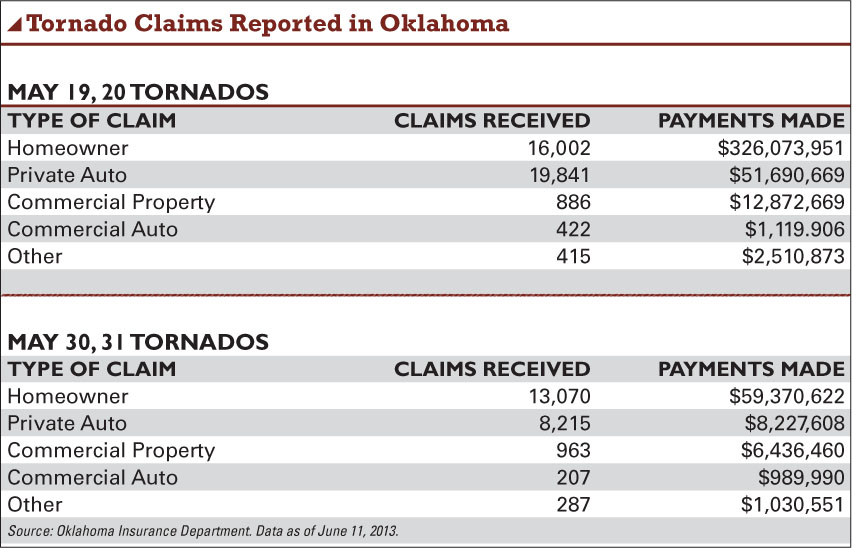 With hurricane season gearing up, based on meteorological reports, the storms may not be the only natural disaster to worry about, Hunt said. In addition to tornados, wildfires and earthquakes are also of concern. A potentially more ominous threat is terrorist acts similar to what happened at the Boston marathon in April, he noted.
Enacted after the Sept. 11 attacks on the World Trade Center's twin towers, the Pentagon and the downed airplane in Shawshank, Pa., the Terrorism Risk Insurance Act, is set to expire on Dec. 31, 2014. The legislation provides public and private compensation for insured losses resulting from acts of terrorism. Hunt said he hopes the federal government will reconsider keeping TRIA in place.