Vantage Credit Union, St. ­Louis, awarded 20 area high school seniors with "Quest For Education Scholarship.s" Each award was for $1,000. Winners were judged on a combination of student-written essays; appropriate honors and awards; participation in extracurricular, community and volunteer activities; recommendation letters; and credit union membership. Volunteer scholarship judges consisted of local educators, Vantage board and supervisory committee members, and select employees. Students from 13 public and five private schools, in both Missouri and Illinois, won scholarships. In the past 29 years, Vantage has awarded over $572,500 in scholarships to area high school seniors.
Black Hills Federal Credit Union, Rapid City, S.D., announced the recipients of the 2013 VIBZ scholarships. The six high school seniors were selected from more than 50 applicants from 16 area schools in western and central South Dakota. Each will receive a $1,000 scholarship toward attending the college of their choice. The recipients are members of Black Hills Federal Credit Union's VIBZ teen program, which is designed to promote financial literacy among young adults and assist them in effectively managing their personal finances. The 2013 recipients are Shelby Burtzlaff, Spearfish High School, who plans on attending Mitchell Technical Institute; Kassandra Herding, Rapid City Central High School, who plans on attending South Dakota School of Mines & Technology; David Langerman, St. Thomas More High School, who plans on attending South Dakota School of Mines & Technology; Ray McKee, Homeschool in Nemo, who plans on attending Cedarville University; Dakota Nelson, Rapid City Stevens High School, whose future college is undecided; and Jarrett Weimer, Hot Springs High School, who plans on attending Musicians Institute.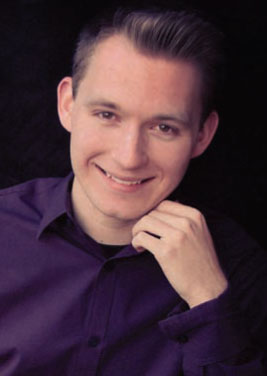 BluCurrent Credit Union, Spring­field, Mo. announced three winners of the BluCurrent Harry Witherspoon $2,000 Scholarships: Louis Claussen of Springfield, Pamela Morris also of Springfield, and Coy Schrode of Ozark. Applications for the scholarships were offered exclusively to graduating high school seniors that are ­members of BluCurrent, and this year were doubled from the $1,000 offered previously to $2,000 each. Claussen is a Claussen Homeschool Academy graduate, a lifetime member of BluCurrent and plans to attend Missouri State University to pursue a degree in music. Morris is a Central High School graduate and plans to attend Drury University to pursue a degree in molecular biology before going on to medical school to become a pediatric oncologist. Schroder is an Ozark High School graduate. He has only missed one day of school during his entire high school career and plans to attend University of Missouri to pursue a degree in mechanical engineering before going on to enlist as a commissioned officer with the United States Marine Corps.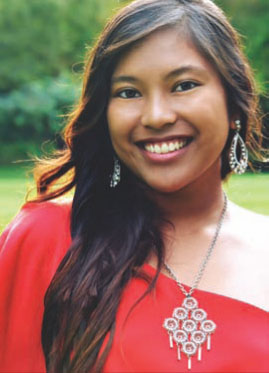 Charter Oak Federal ­Credit Union, Groton, Conn., has awarded $14,000 in scholarships to seven local students. Five students were awarded with a community scholarship. Recipients were Jessica Rae Dastous of Brooklyn, a Killingly High School student; Lariah Maynard and Sethulakshmi Babu of Groton, who both attend Robert E. Fitch Senior High School; Lauren Biernacki of North Grosvenordale, who attends Tourtellotte Memorial High School; and Taylor Alexander Sulik of Danielson, a Pomfret School student. Two additional scholarships were awarded in memory of two longtime employees, LuAnn Dugas and Louise Jackson. The LuAnn Dugas Memorial Scholarship was presented by Tom Dugas, husband of the late LuAnn Dugas, to David Stephen Webster of Norwich, who attends the University of Connecticut – Avery Point. The Louise Jackson Community Outreach Scholarship was presented to Annemarie Lussier of East Lyme, who attends East Lyme High School. The community outreach scholarship is funded entirely by Charter Oak employees, who raise money by paying a small fee each week to participate in the credit union's casual-dress campaign.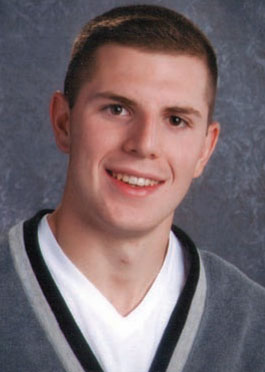 Day Air Credit Union, Kettering, Ohio, awarded two $1,000 scholarships to Lance Crockett and Austin Neumeier. Day Air Credit Union's scholarship is based on academic achievement, extracurricular activities, community service involvement and an essay on financial literacy. Crockett is a senior at Bellbrook High School and will be attending the University of Cincinnati in the fall studying engineering. During his high school years, he was on the honor roll all four years, played soccer, was on the varsity swim team, was part of National Honor Society and was a student council representative. Neumeier is currently a freshman at the University of Dayton studying mechanical engineering. He is from Xenia, Ohio and is a 2012 graduate of Carroll High school. In addition to his course load at UD he plays intramural soccer for UD, and was admitted into the University of Dayton's honor program.
First Financial of Maryland Federal Credit Union, Lutherville, Md., awarded 49 college scholarships of $3,000 each to graduating high school seniors within its field of membership. The 2013 scholarships recognized academic achievement and commitment to school and community. Students from high schools in Baltimore and Carroll County Public Schools as well as the private schools within the credit union's field of membership were eligible to apply. One $3,000 college scholarship was made available to each of these schools. Additional scholarships were made available to ­existing student/members who attend schools outside of the credit union's field of membership. Students were asked to write an essay, submit references and have 2.5 minimum GPA. Funding for the scholarship program is made possible through the KidsFirst Fund. Through this program a portion of member purchases made with a First Financial FCU Visa credit card is donated to help children in the credit union community. Since the fund's inception in 1989, First Financial FCU has donated over $2 million to benefit children; over $900,000 has been given in scholarship awards. Gulf Winds Federal ­Credit Union, Pensacola, Fla., announced the recipients of the 2013 Gulf Winds Scholarship Program. The Gulf Winds scholarships honor pioneer members for their dedicated service to the credit union and its members. In memory of these distinguished members, the scholarships are established in their names. The award is a $2,500 scholarship to assist three deserving credit union members who are high school graduates and are beginning their first-year of undergraduate education. These scholarships will provide a one-time award for use at any accredited college, university or trade school. Three $2,500 scholarships were awarded to the following students, who are also members of Gulf Winds. Nora Breann Rolin is a senior at the Escambia Academy in Atmore, Ala. She has been accepted for admission to Faulkner State Community College where she will complete her associates degree in science and then transfer to a different school to pursue a career in anesthesiology. Shane Howell is a senior at Milton High School and is also dual enrolled at Pensacola State College. He has been accepted for admission to the University of Florida to pursue a degree in theatre. Luke Fillingim is a senior at Tate High School and has been accepted to the University of West Florida to pursue a degree in architecture.
Honor Credit Union, St. ­Joseph, Mich., announced the winners of its annual community commitment scholarships. The scholarships provide an ­opportunity for Honor Credit Union to ­recognize the passion that many students have for volunteering in their community. Applicants were judged on volunteer efforts, as well as an essay detailing how community service has impacted their life. Each student was awarded $1,000. Recipients this year were Paige Janawski, River Valley HS; Gielle Kuhn, Andrews Academy; Joseph Agay, Lake Michigan Catholic HS; Elizabeth Anderson, Plainwell HS; Davis Baker, South Haven HS; Hayden Stoub, Berrien Springs HS; Matthew Dunaj, St. Joseph HS; Caroline Arny, Coloma HS; Alexis Nowacki, Lakeshore HS; Kaliyah Drake, Benton Harbor HS.
Langley Federal Credit Union, Newport News, Va., recently presented four members with the Jean M. Yokum $5,000 College Scholarship award for academic achievement. The four winners were Khalyiah Brown, Christopher Crowe, Gabriella McLemore and Xinye Zhang. Brown will graduate from Heritage High School. She is a member of the National Technical Honor Society, Youth Volunteer Corps. and Youth Leadership Academy. Her love of animals inspired her long-range goal to become a veterinarian. Crowe will graduate from York High School. He has participated in the mentorship program at NASA Langley's Crew Systems & Aviation Operation Branch and is the co-founder/co-president of the Horticultural Society. He plans to focus on a career in biomedical engineering that deals with immunology and infectious diseases. McLemore will graduate after being home schooled, in addition to ­attending Thomas Nelson Community College. She has tutored middle school students in math since 2001 and was the recipient of the AWANA Citation Award in 2013. Gabriella plans to attend James Madison University to study being an Occupational Therapist. Zhang will graduate from Grafton High School. He has attended The Governor's School for Science and Technology since 2011 and has been the recipient of the Outstanding Student Award three years in a row (2010-2012). Xinye plans to pursue a career in the world of finance, with the hopes of one day working on Wall Street. The Jean M. Yokum College Scholarships are awarded to successful applicants who are members of LFCU's Constellation Club. The club is designed for children through the age of 18 and provides a tool for parents to teach their children the importance of financial responsibility.
Silver State Schools Credit Union, Las Vegas, has announced its 2013 college scholarship winners. Each of these scholarships awards $2,000 annually, renewable for up to four years, and is awarded to high school seniors who are credit union members and who demonstrate excellence in academics, athletics and community service. Of the six scholarships, four were named for long-time volunteers Arlene Parkinson, Bart Roche, Leonard Petoske and William Moore. The two remaining were known simply as SSSCU scholarships. These scholarships were renamed this year to honor Terry Mannion, current board chair and SSSCU volunteer for over 20 years, and Harold McKay, SSSCU founder, and its first manager. Arlene Parkinson Scholarship went to Laura Andrea Prieto, Las Vegas Academy, who will graduate first in her class of 372 students with a weighted GPA of 4.7. She intends to pursue a degree in biological studies with a view to becoming a pediatric physical therapist for children with disabilities. Bart Roche Scholarship went to Coronado High School's Wen Jay Tan, who will graduate first in his class of 693 students with a weighted GPA of 4.77. His academic achievements include scoring the highest possible score on six AP exams. Tan wishes to pursue a career in computer engineering or software design. Leonard Petoske Scholarship went to Sharon Malwane of Coronado High School, who will graduate first in her class of 693 students with a weighted GPA of 4.8. Malwane has applied and been accepted by UNLV to study biology and ­medicine. Her goal is to become a physician and to set up a free clinic to serve the poor and homeless. William Moore Scholarship goes to Emma Berkowitz from ­Centennial High School, who will graduate first in her class of 721 seniors, with a weighted GPA of 4.7. She is planning on attending Cal Poly Pomona to pursue a degree in chemical engineering. Terry Mannion Scholarship goes to Nicolas Vaughn from Clark High School who has achieved an overall weighted GPA of 4.67. He intends to study Neuroscience. The Harold McKay Scholarship goes to Andrew Miller, of CSN High School, West Charleston Campus. He will graduate this June with 48 transferable college credits, and a GPA of 4.2. Andrew will attend UNR and intends to study biology.