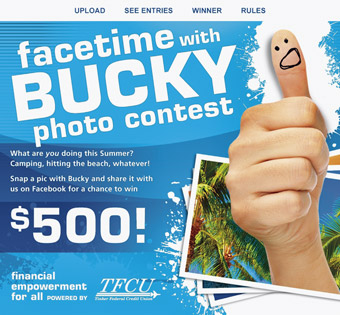 –See Related Items
Who's posting on your credit union's social media sites?
Could it be those teens and 20-somethings that seem to have their cell phones and tablets surgically implanted in their hands when they're born?
Not necessarily. At least, that's what Nancy Entz at the $1.8 billion Tinker Federal Credit Union in Oklahoma City, Okla., has discovered. As vice president of marketing, she keeps a close eye on both formal and informal messages that flow back and forth between the credit union and its members.
"Our primary mission is to listen," Entz emphasized. "Social media is not the territory of the 20-year-old. The most devout followers are not Gen Y."
A quick check shows usage estimates vary. Social media consultant Roy Morejon has found 25% of social Web users are 35 to 44 years old, the largest percentage of any group, and the average social network user is 37.
"It's still such a new business tactic for financial institutions in general," Entz said on social media monitoring. "I think there are some credit unions doing it really well. Most of us are doing something, and as we go along we find out what's working and what's not worthwhile. A lot of it is through trial and error."
For Tinker's involvement in social media, listening is the top mission.
"I think that's the one thing social media allows marketers to do that they can't do through traditional media," she said. "Fortunately, our credit union is of a size that allows us to have resources to do that."
Entz said you can glean a lot of information just from the tone the member is using.
"You are always going to have a handful of people who will love you no matter what you do, and a handful who will probably hate you no matter what you do," Entz said. "The majority fall somewhere in between, and it's important to get a grip on the tone they're using when they talk about you."
A credit union may post a message that seems very exciting to it but then generates little or no member attention. Entz said job openings and document shred days tend to generate interest.
What's the reaction when a member initiates contact and actually gets a response?
"So often they are shocked when we do reply. It happens a lot on Twitter, because on Twitter they're just posting to the world," Entz said. "Then, when they found out their credit union does care about what they're saying, it's a pretty interesting experience."
One caution: when a member reaches out through social media concerning an issue with their account, it's important to safeguard that member's confidentiality by replying in other ways.
Matt Hodson, marketing director at the $61 million Health Care Credit Union in Salt Lake City, agrees there is still a learning curve for credit unions seeking to monitor social media. He believes they are getting better, especially larger credit unions, with tools such as Radian6 available to help with the job. Radian6 monitors social media sites for more than 2,500 companies.
What should credit unions be looking for?
"Any instance of their name being mentioned both in the blogosphere and in social media in general," Hodson said. "A lot of it is brand reputation."
He recalled a recent incident involving someone mentioning the name of a credit union.
"This morning, one of the guys from the league sent me a link that mentioned another credit union. He asked if I thought he should send it off to that credit union," Hodson said. "A previous member was very disgruntled with the credit union. I'm sure it was nothing they would have seen because I've looked at their social media and you can tell they don't have a strict social media strategy setup."
There should also be a social media policy for employees.
"I've seen employees of other credit unions bash their employer on Twitter and mention that employer by name," Hodson said. "I've sent it on to the credit union suggesting they needed to look at this, and learned they hadn't seen it themselves.
Hodson has found many credit unions are surprised by the vigor with which unhappy members will go after the credit union on the Internet. Often, members simply want to know they are being heard.
At the same time, credit unions can be surprised with how strongly members will support them, especially when the credit union has worked with someone who was previously upset. When a member posts a negative comment, other members may rise to the defense of the credit union.
Someone may suggest talking to a representative at the branch to help fix a problem.
The $179 million Garden Savings Federal Credit Union in Parsippany, N.J., is using a third party vendor to post items on social media. Mike Powers, chief sales officer and vice president of marketing and lending, has required the vendor to post one sales and Garden Savings specific item for every two or three news items.
"Be careful with social media," Powers said. "Take it seriously. Keep the content fresh, and be patient."