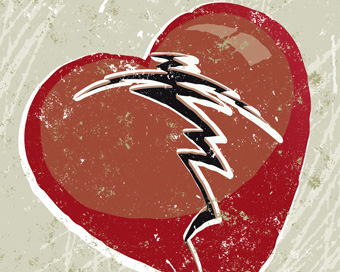 The 70,000-member, $1.7 billion Technology Credit Union of San Jose, Calif., has broken new ground in its attempt to convert to a mutual bank charter.
The credit union has downplayed more frequently heard arguments for why its members should vote to discard the credit union charter in favor of a set of unusual contentions that cite Debbie Matz and raise the possibility that the credit union tax exemption may be repealed.
The credit union's board of directors notified members in October 2011 that it was considering proposing the credit union convert to a mutual savings bank. Technology Credit Union's arguments in favor of the move came in the packet of disclosures that the NCUA mandates the credit union send to members in advance of voting on whether or not to make the change.
In broad strokes, Technology advanced familiar arguments. Becoming a bank will enable it to offer more products and services than it can as a credit union, Technology wrote. Becoming a bank would enable it to serve a greater number of people without a field of membership restrictions, it added. But the newer parts of the arguments made their appearance in the details.
For example, when advancing the position about member business lending, Technology took the approach of citing Matz to bolster its contentions.
The credit union said its board found it "prudent" to address the need to make more business loans before it approached the MBL cap of 12.25% of assets. It quoted Matz's testimony before the Senate Banking Committee on June 16, 2011.
"As noted by NCUA Chairman Debbie Matz in her statement….regarding the member business lending cap, 'With the [member business lending] cap, it is difficult to achieve the necessary economies of scale in terms of personnel and systems to make this type of program cost effective,'" the credit union wrote.
Technology also cited Matz from the same hearing saying the member business lending cap "limits credit unions' abilities to diversify their loan portfolios."
As of the end of March, the credit union reported $88 million. or between 5% and 6% of assets, in member business loans.
In addition, in an appendix, the credit union also advanced the argument that the likelihood that credit unions faced taxation meant that its members should consider becoming a bank now. Technology noted that a subcommittee of President Obama's Economic Recovery Advisory Board had listed eliminating the federal tax exemption for large credit unions as a possible way of raising federal revenues.
"While we cannot predict whether credit unions will lose their federal tax-exempt status, the Tech CU Board and management believe….that the repeal of the tax exemption, particularly for large credit unions such as Tech CU, has in recent years become a possibility to be considered and, as a result, consider this as one of many factors in evaluating the charter change," the credit union wrote.
However, in other ways, Technology Credit Union continued to use strategies adopted by other credit union seeking charter change, including offering cash and other prizes to encourage members to vote in the conversion balloting.
In a brochure accompanying the conversion disclosures, Technology offered members a chance to win $15,000 in cash and four Apple iPads as an inducement to vote.
The brochure said changing the charter would allow the credit union to "offer a full range of innovative products and services" as well as "maintain our competitive pricing on deposit products and low loan rates and fees" and "provide the financial resources to help you achieve both your personal and financial goals."
The brochure also said that participation in CO-OP Financial Services fee-free ATM network would continue, though it acknowledged that shared branching would end.
Member reaction to the disclosures has been largely quiet, but a few members have begun to speak up in opposition.
Retired quality control manager Robert Marinace, a member of Technology since 1978, expressed skepticism that member business lending was enough of a reason to stop being a credit union. The 84-year-old member said he suspected the desire among credit union insiders to reap a windfall from issuing stock as a bank was largely responsible for the credit union's enthusiasm for the charter change, even though the credit union has said it does not plan, as of now, to issue stock as a bank. "There is an awful lot of money, millions of dollars, which can be made from this," he said.
Carlos Rodriguez, an entrepreneur and former credit union employee, objected to the proposed conversion on a number of grounds. He said he believes credit unions provide a more socially responsible and effective approach to financial services.
He also said he severely questioned some of the credit union management's assertions, such as the notion that it could necessarily serve more people as a bank than as a credit union.
Rodriguez, who acknowledged being a strong supporter of credit unions, pointed to the credit union's March 2012 Call Report in which Technology reported that the population of possible members in its four-county field of membership stood at 1 million, which the credit union has only managed to draw just over 69,000 members.
Rodriguez belongs to Technology as well as other California credit unions, and he has launched a Facebook page called Please Don't Go to convince the credit union and its members not to leave the charter.
"Tech CU, you say it's you not me," Rodriguez wrote in the introduction to linked video he posted from Willie Nelson. "It's hard to hear that you think you'll be happier as a mutual savings BANK instead of a credit union. Was it something I said?"
Rodriguez said he has been a member of Technology Credit Union since April of this year and that he joined because he wanted to establish a tie with a credit union in the San Jose community where he is starting up a new firm. He said he found out about the attempted charter change when he went into the credit union to open a business account.
"I explained to the representative that I really wanted to bring my business account to a credit union, and the representative was kind enough to say, 'Oh, well, you should know that we are moving to become a mutual bank,'" Rodriquez recounted, adding, "needless to say I didn't open my account at Tech CU."
"I know it will sound corny," Rodriquez said, "but I believe in credit unions because, when they do things correctly, they can be among the single most powerful weapons against poverty."