The Future of Credit Union Branches: A Focus on Modernization
Overview
Cost: Complimentary
Date: Wednesday, March 22, 2023
Time: 2pm EST | 11am PST
Produced and Sponsored by: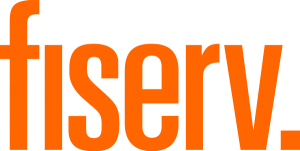 Credit Unions are taking a fresh look at the brick-and-mortar branch to create a new banking experience for members. The blending of digital and physical experiences—while simultaneously gaining operating efficiencies and improving the member experience is a complex challenge for credit unions, but vital for success.
This webcast will outline a comprehensive approach for credit unions to align the physical space with the digital world, all while meeting rising expectations of health, safety, speed, convenience and security.
Join this webcast to explore how to simplify the complexities of branch evolution, attain deeper member relationships, and compete effectively in this rapidly changing market – today and into the future. You will learn:
The latest trends and practices in transforming credit unions into modern, technology driven experiences.
Methods for measuring the success and impact of credit union transformation initiatives.
Strategies for optimizing credit union layout and design to improve member engagement and satisfaction.
Speakers
Bill Handel | Chief Economist & General Manager | Raddon, a Fiserv Company
Bill Handel has worked in the financial services industry since the 1980s, primarily in the areas of economic and financial analysis, consumer and small business research, member and customer analytics, and thought leadership. The Raddon Group, which Bill leads, is noted for its strategic insights and innovative solutions for both large and small financial service providers. Since joining Raddon in 1990, he has created, developed and managed many unique programs to assist financial institutions in the effective management of their organizations, including Performance Analytics, Relationship Survey, Market Analytics, and Channel and Card Analytics. Bill is currently responsible for all aspects of Research, Analytics and Software programs at Raddon.
Register Now
Can't attend? Register here for an on-demand recording after the webcast.