2022 Holiday Fraud Trends & How to Combat them
Overview
Date: Wednesday, December 14, 2022
Time: 2pm ET | 11 am PT
Cost: Complimentary
Produced and Sponsored by:

The holidays are just around the corner, ushering in a bustling season of togetherness, shopping, travel, and charitable donations. It's a special time of year for many of us—including fraudsters. Frauds and scams accompany the season as bad actors and take advantage of spikes in online activity and transactions, busy consumers, FOMO, and the overall spirit of generosity that punctuates the holidays.
Join this webcast to explore hot fraud trends this season, how to prepare your credit union to keep members safe, and how to put some coal in fraudsters' stockings this season. You will learn:
What types of fraud are trending in the 2022 holiday season.
How to enable your customers to be ready for holiday fraud.
How to prepare your fraud and AML teams to combat these incoming threats.
REGISTER NOW! (Not able to attend? We recommend you STILL REGISTER – you will receive an email with how to access the recording of the event)
Speakers: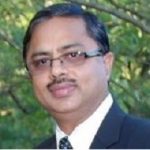 Alak Das | VP Product, Premier Division | NICE Actimize