Optimizing Your Digital Landscape to Improve Member Experiences
Overview
Cost: Complimentary
Date: Tuesday, August 2, 2022
Time: 2 pm EST | 11 am PST
Also available for free, on-demand viewing for all registrants starting on 8/3/2022
This webcast is sponsored by: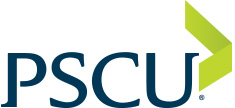 The digital landscape is moving fast, and members expect great experiences from their financial institutions. But credit unions are facing many challenges in creating digital experiences that delight their members; for example, there is a lack of information on what is happening with competition in the industry. Many credit unions also don't know where to start when improving the user experience.
Join this webcast to discover solutions to these challenges as well as the day-to-day problems financial institutions face trying to stay up-to-date with digital. You will learn:
How to stay up-to-date with the digital environment
What competitors and large financial institutions are doing
A more efficient way to research competitive/industry offerings
How to improve your digital offering
SPEAKERS
Brian Day | Solutions Consultant, Advisors Plus | PSCU
Register Now
Can't attend? Register here for an on-demand recording after the webcast.
---