RTP 2.0: Adding Value With Payment Origination & Innovation
Overview
Available On-Demand
Sponsored by: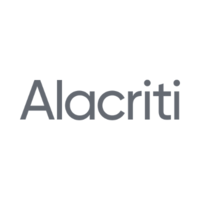 As financial institutions continue to connect to the RTP® network, The Clearing House continues to make strides toward modernization and innovation. In the first half of 2022 alone, they launched a pilot for immediate cross-border payments, added a new tokenization capability, and raised the RTP limit to $1m.
In this upcoming Credit Union Times hosted webcast on August 9 at 2 pm ET, Keith Gray, Vice President of Strategic Partnerships at The Clearing House, and Mark Majeske, SVP of Faster Payments at Alacriti will discuss what's to come with the RTP network, including:
What new features and functionality will be available on the TCH RTP network
Insight into the cross-border real-time payments pilot
How to integrate real-time payments into your current interface
Moving to Send and productization—fraud prevention, Document Exchange, funding agents, Request for Payment, tokenization, etc.
Featured Speakers:

Keith Gray, Vice President, Strategic Partnerships, The Clearing House During his 20–year career, Mr. Gray has worked extensively with financial institutions of all sizes, as well as financial technology companies on emerging payments initiatives, mobile solutions, and online banking applications.

Mark Majeske, SVP Faster Payments, Alacriti Mark has recently joined Alacriti as SVP of Faster Payments from FIS where he led product development for the RTP® network, the FedNowSM service, and Zelle®. Previously, Mark was part of the team that designed, developed, and launched the RTP network at The Clearing House. Mark's industry experience includes working in digital payments product development at JPMorgan Chase & Co., Citibank, SunTrust Banks (now Truist Financial Corporation) and TD Bank.
Register Now!
If you have previously registered for this event, please click here, and log-in using the email you registered with to access the on-demand event.