Best Practices to Detect and Prevent Fraud Attempts this Holiday Season
Overview
ON DEMAND
This event is available for on-demand viewing. If you have previously registered click here to login using the email you registered with.
Produced and Sponsored by:

The holidays are here, and they are a favorite time for financial criminals, especially in today's digital world. There is an influx in digital payments: online, mobile, card, ACH, and Zelle – just to name a few – ripe for fraud. In addition, wire fraud will be on the rise; involving charity scams, sweetheart scams, social engineering, and more.
Join this webcast to discover how to detect and prevent fraud attempts in real-time. This holiday season, put coal in fraudsters' stockings, and keep your members safe and secure. You will learn:
Current fraud trends during the holiday season
The importance of real-time fraud detection and intervention
Best practices to protect you this season (and every season) against financial crime
REGISTER NOW! (Not able to attend? We recommend you STILL REGISTER – you will receive an email with how to access the recording of the event)
Speaker: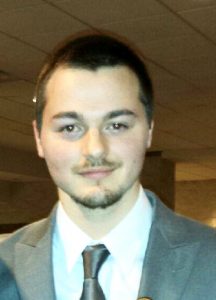 Andrew Corbett | Solutions Consultant | NICE Actimize
Andrew is a member of the Nice Actimize Premier Solution Consultants team. As a member of Nice Actimize Andrew has worked to provide a cloud compliance solution to a variety of Banks, Credit Unions and FinTech's. In a non-covid world Andrew can be found working on film, tv, and music video sets on the weekends in his hometown of Atlanta Georgia.