CU to CU: It Matters to Members How You Close their Loans
Overview
[ON DEMAND]
If you have previously registered for this event, please click here, and log-in using the email you registered with to access the on-demand event.
Sponsored by: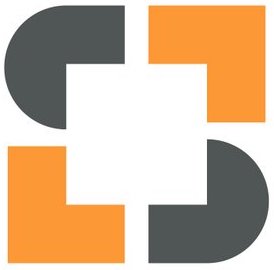 Your members turn to you to originate their mortgage because they trust you. They expect you'll provide top-notch customer service, an efficient lending experience and honest answers.
Adding eClosings to your toolbox allows to fulfill those expectations. Providing documents to borrowers to review before the closing makes them feel more empowered, informed and prepared, and reduces the time at the closing table to as little as 15 minutes.
The process is efficient for the borrower as well as your organization, as you avoid the hassle of getting documents re-signed, close more loans without adding additional FTEs or temps, and reduce shipping costs.
During this July 13 webinar, you'll receive guidance and advice from three of your peers who've invested in eClosings: Fort Community Credit Union, Police and Fire Credit Union, and Elevations Credit Union – the #1 credit union mortgage lender in Colorado.
In addition, you'll learn:
Types of eClosings and the key features of each (wet, hybrid, full)
The five key factors that comprise a loan's e-Eligibility, expressing "how digital" each individual mortgage closing may be
How credit unions can apply new e-Eligiblity tools and resources to optimize their approach to digital mortgage closings
REGISTER NOW! (Not able to attend? STILL REGISTER you will receive an email with how to access the recording of the event)
Speakers:
Danielle Frawley | Chief Lending Officer | Fort Community Credit Union

Danielle developed her love for credit unions during college and quickly realized this was her home. As Chief Lending Officer for Fort Community Credit Union, Danielle has implemented electronic and remote delivery of consumer and mortgage lending, doubled insurance income, and overhauled loan policies and procedures. In the past, Danielle has been responsible for developing and implementing strategy for retail, marketing and business development as the Chief Retail Officer at Fort Community Credit Union. She has held previous roles at Filene Research Institute, and was the Director of Innovation at Blackhawk Community Credit Union.

Danielle's boundless energy extends to her personal life where she loves to run, read, travel and hike and boat with her husband.

Joseph Pazienza | SVP, Real Estate Lending | PFFCU

Joseph Pazienza has 30+ years in the mortgage industry, with the last 10 years being in the credit union world. He moved to the Philly area in 2016 when he was hired at Police and Fire Federal Credit Union to run their mortgage lending operations, including loan origination and loan servicing. PFFCU closed $1.8 billion in loans in 2020 in four states: Pennsylvania, New Jersey, Delaware, and Florida.

Prior to landing at PFFCU, Pazienza ran mortgage operations, including secondary marketing for a mid-size bank in California for 10 years. He started in the mortgage business with the old Fairfax Savings Bank in Baltimore, MD.

Chelsea Nelson | Mortgage Fulfillment Manager | Elevations Credit Union

As the Mortgage Fulfillment Manager for Elevations Credit Union, Chelsea Nelson manages three teams – closing, post-closing and mortgage servicing. She was promoted to that role in November 2020, after having built and enhanced the closing and post closing teams for the 3+ years prior to that. She began at Elevations in the mortgage set-up role and then moved into a closing position.

Nelson feels very fortunate to work for Elevations Credit Union, as they are an organization that challenges her to succeed and cultivates her talents.

She started her career in real estate working for a title company as a receptionist, and after a short time moved into training in title processing and then eventually settled in a title closer position before moving to Elevations.

Camelia Martin | Head of Industry & Regulatory Affairs| Snapdocs

Camelia Martin has over 16 years' experience in mortgage finance technology. As Head of Industry & Regulatory Affairs at Snapdocs, she collaborates with a broad spectrum of industry participants to advance the adoption of digital mortgage closings.

Martin has focused expertise in the use of eNotes (electronic promissory notes), and throughout the course of her career she has led a number of digital mortgage initiatives which directly supported programs for key stakeholders such as Ginnie Mae, the Federal Home Loan Banks, and the Mortgage Industry Standards & Maintenance Organization (MISMO). Prior to joining Snapdocs, Martin held senior leadership roles at Falcon Capital Advisors and MERSCORP Holdings (ICE Mortgage Technology).

Martin was selected as a 2020 HousingWire Woman of Influence in recognition of her efforts to accelerate the industry's adoption of digital mortgage closings. She also currently serves as Co-Chair of MISMO's Remote Online Notarization Standards and eNote/eVault Interoperability Workgroups.