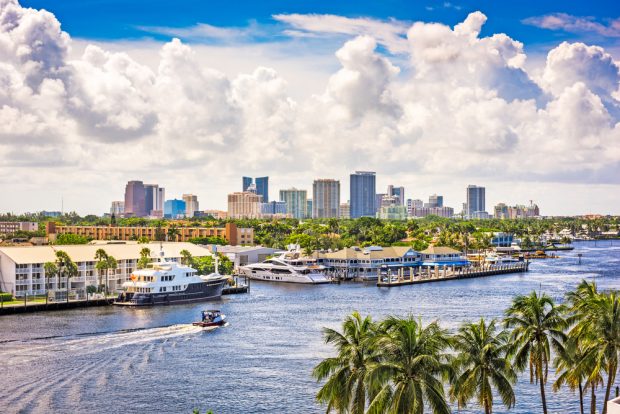 A South Florida credit union announced on Monday that it is re-closing all of its branch lobbies due to a resurgence in COVID-19 cases.
Headquartered in Miramar, Fla., Tropical Financial Credit Union (nearly $858 million in assets and more than 66,000 members) made the announcement that starting Monday, July 27, it "will be re-closing all of its branch lobbies and only offering drive-thru services at those branches that offer it."
In mid-March, the credit union closed its nine branch lobbies at the beginning of the coronavirus pandemic and then "re-opened in May once stay-at-home orders were lifted with strict health and safety precautions and social distancing in place," according to a statement by the credit union.
According to Broward County, where the credit union is headquartered, officials signed an Emergency Order last week which prohibits large gatherings of more than 10 people and imposed a curfew from 11 p.m. to 5 a.m. each day until Aug. 1.
In recent weeks, the number of COVID-19 cases in Florida has increased dramatically to more than 425,000 with nearly 6,000 deaths reported. In Broward County alone, health officials have reported more than 50,000 cases of the coronavirus.
Tropical Financial Credit Union has branches located just north of Fort Lauderdale to south of Miami. According to the credit union, drive-thru services will be available at the branches in Pembroke Pines, Fort Lauderdale, Miami, North Miami-Dade and West Palm Beach. The four remaining branches that will be closed altogether because they have no drive-thru service are in Miramar, Plantation, Kendall and Coral Springs.
"Considering the current climate in South Florida, we thought it was in the best interest of our members and employees to go back to drive-thru service only until we are confident it's safe to resume normal branch operations," Richard Helber, president/CEO, said.
"Members still have 24-hour access to their accounts online or through mobile devices to complete transactions, deposit checks or apply for loans. Our nationwide ATM network also provides a convenient way to access currency as well as account information."