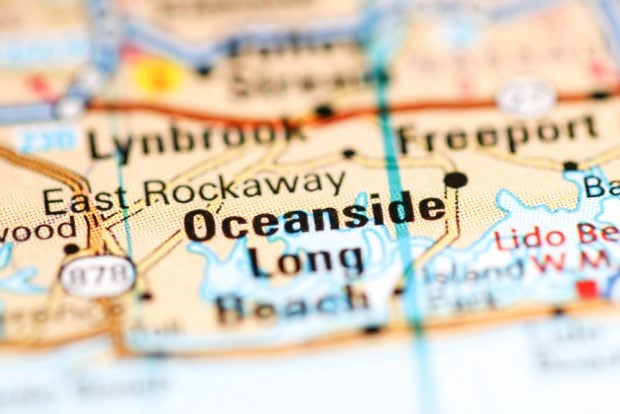 New York's Ocean Financial Federal Credit Union is planning to reopen its two branches for appointment only on June 29, marking a new phase since the coronavirus pandemic broadly forced financial institutions to restrict public access.
Ocean Financial (Oceanside, N.Y., $316 million in assets) said its branches in Oceanside and Seaford will open for appointment banking for items including loans, mortgages and trusts. Branches have been closed since March. The credit union said its drive-up teller windows will continue servicing deposits, withdrawals and transfer transactions, which have remained available amid the pandemic.
Joe Tedesco, president of Ocean Financial, called the reopening plan "a step in the right direction for our credit union members," and said "we look forward to our branches being fully open very soon."
More cities and states in the Northeast are easing lockdown measures that were implemented at the start of the pandemic to help reduce the spread of the deadly virus. Businesses small and large have spent weeks considering how to bring back employees and devising ways to safely revive customer-facing operations.
"The health and the safety of our employees, the members and truly the community, that's our first priority. As the region reopens, we want to be here to serve our members," Lisa Mingoia, CFO for Ocean Financial, told CU Times in an interview.
Mingoia said Ocean Financial has secured personal protective equipment including masks and gloves, in addition to securing items such as cleaning supplies and plexiglass barriers. The credit union will implement a scheduling system online for appointments, she said.
More than 70% of Ocean Financial's employees have worked from home during the COVID-19 crisis. Mingoia said the credit union had a work-from-home protocol in place before the pandemic forced lockdowns across the nation.
"Technology-wise, we had been ready for this kind of environment, just not to this scale. We were able to really dive right into it and keep moving," Mingoia said. "We didn't really miss a beat, which was wonderful. We have a phenomenal IT team here."
Tedesco said Ocean Financial held socially distanced, in-person closings during the pandemic. He added: "The last thing we wanted was for someone's dream house to slip away because we couldn't get the parties around a closing table."
Mingoia said Ocean Financial processed 23 Paycheck Protection Program loans through the federal coronavirus assistance program. A software vendor helped process the loans, she said.
"We just were very diligent. We just kept going forward, day by day, reading all of the new information that came out, the new guidelines that came out," she said. "Every day we had people reading them and interpreting them and just ready to be able to discuss that with our members."
The credit union broadly serves the Catholic community, including members of the Knights of Columbus in New York State and the Diocese of Rockville Centre.