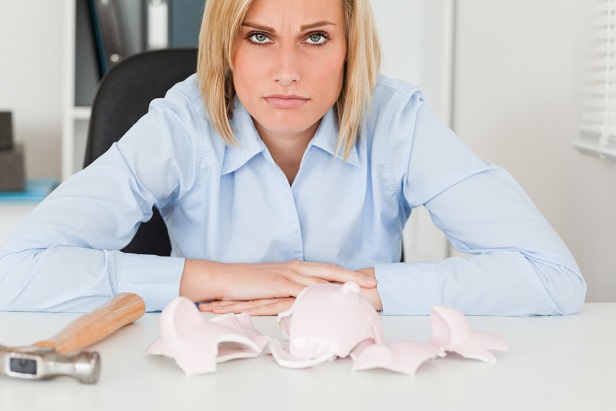 A new study of more than 1,300 adults showed a lack of emergency savings was the leading financial regret related to the coronavirus pandemic.
Twenty-three percent of respondents in the survey, conducted in June by the New York-based consumer financial services company Bankrate, cited emergency savings as the top regret. The second-biggest regret was not enough retirement savings.
Looking forward, 22% of respondents said paying down debt was the top priority, followed by saving for future emergencies.
"At first blush, the regret about lack of emergency savings and the prioritization of debt repayment may seem at odds with each other—but not so," Greg McBride, CFA, Bankrate chief financial analyst, said. "Consumers can actually make meaningful progress on both fronts at the same time by setting up a direct deposit from their paycheck into a dedicated savings account and earmarking more discretionary dollars toward debt repayment."
The novel coronavirus pandemic has brought on historic unemployment, with tens of millions of Americans out of jobs. In May, the unemployment rate fell from 14.7% to 13.3%.
A Bankrate survey in May concluded that 1 in four Americans had taken a withdrawal from a retirement savings account or planned to use an account—such as a 401(k) or IRA—as a source of income. More than half of the respondents in the May survey said they dipped into retirement accounts due to a loss of income.
The latest survey said other top regrets included too much debt, lack of income stability and living beyond means.
On forward-looking priorities, the survey said paying down debt was tops for millennials, Generation X and boomers. Generation Z respondents, according to the survey, said their top priority was more stable income. Seventeen percent of respondents said they did not know what their financial priority was.
Bankrate's survey said the results mirrored an earlier poll revealing respondents behind on retirement savings. "One of the best steps to take is to automate savings, whether it's retirement or emergency savings. By doing so, workers can avoid the temptation to not save," Bankrate said in a blog post about the new survey.
"For emergency savings, you can set up the same kind of automatic transfer. Have your bank transfer money from your account on a regular basis, for example, whenever your paycheck hits the account," Bankrate said.
In late March, a Bankrate survey showed a majority of respondents—52%—had taken steps to cut their spending in the virus era due to concerns about the stock market or the economy.