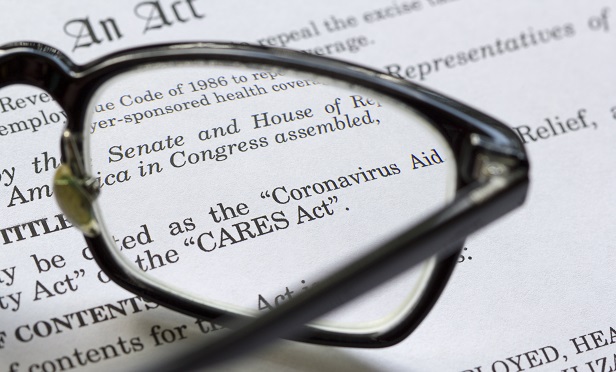 The Small Business Administration said Monday that it has reopened the Economic Injury Disaster Loan (EIDL) and EIDL Advance program portal to all eligible applicants experiencing economic impacts due to COVID-19.
SBA Administrator Jovita Carranza said in a statement that the reopening will help small businesses and nonprofits.
"With the reopening of the EIDL assistance and EIDL Advance application portal to all new applicants, additional small businesses and non-profits will be able to receive these long-term, low-interest loans and emergency grants – reducing the economic impacts for their businesses, employees and communities they support," Carranza said.
SBA's EIDL loans can be used to cover payroll and inventory, pay debt or fund other expenses. Also, the EIDL Advance will provide up to $10,000 ($1,000 per employee) of emergency economic relief to businesses that are currently experiencing temporary difficulties, and these emergency grants do not have to be repaid, Carranza explained.
The interest rate is 3.75% for small businesses and 2.75% for non-profits.
To keep payments affordable, SBA offers loans with long repayment terms, up to a maximum of 30 years. Plus, the first payment is deferred for one year.
Small businesses and non-profits may request, as part of their loan application, an EIDL Advance of up to $10,000. "The EIDL Advance is designed to provide emergency economic relief to businesses that are currently experiencing a temporary loss of revenue. This advance will not have to be repaid, and small businesses may receive an advance even if they are not approved for a loan," SBA said.
Democrats Press Mnuchin on PPP Loan Transparency
Meanwhile, Democratic lawmakers are up in arms over the Trump administration's decision to not reveal the names of companies that received loans under the Paycheck Protection Program.
House Financial Services Committee Chairwoman Maxine Waters, D-California, along with House Ways and Means Committee Chairman Richard Neal, D-Massachusetts, and Rep. Nydia M. Velázquez, D-New York, chairwoman of the House Committee on Small Business, told Treasury Secretary Steven Mnuchin and the SBA in a Monday letter that its "their duty to be transparent and accountable stewards of the American taxpayers' money and expressed their dismay at the decision."
Waters, Neal and Velzaquez pressed Treasury and SBA to provide the names of all recipients of PPP loans, the dollar amount of all loans received, and the names of all applicants that did not receive PPP loans.
"As you know, Congress authorized the PPP in order to provide critically-needed financial assistance to small businesses struggling to stay afloat during the coronavirus pandemic," the lawmakers wrote. "However, shortly after enactment of the CARES Act, there were reports that larger, profitable businesses were receiving PPP loans while many small, needy businesses could not secure a loan. Many Americans were rightfully concerned about this troubling news."