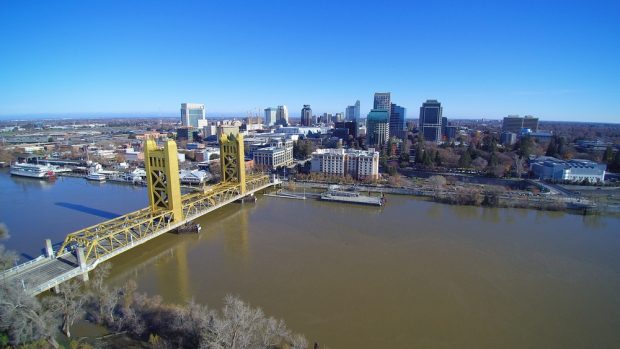 In an effort to offset some of the harm inflicted on businesses in and around Sacramento, Calif., by the coronavirus pandemic, SAFE Credit Union has launched a unique partnership with the city and a local magazine.
According to an announcement, SAFE CU has aligned with city leaders and Inside Sacramento magazine in asking area residents to "Take the 100% Pledge" to support local businesses and employers.
Sacramento Mayor Darrell Steinberg and Vice-Mayor Jeff Harris serve as co-chairs of the project along with Inside Sacramento publisher Cecily Hastings, who launched the initiative in mid-March.
On May 19, SAFE CU announced it was signing on as the initiative's first business partner in providing financial support and marketing assistance.
"We see this as an important opportunity to help businesses in the community," SAFE CU President/CEO Dave Roughton said in announcing the partnership. "SAFE joins others in our industry in showing strong leadership in helping our communities weather the impact of COVID-19."
"Our small businesses create the character of our communities and form a large part of our economic base," Steinberg said in a statement. "Many of them are now struggling or are even faced with closure. We need to support them now to make sure they are still here when this is over."
The "100% Pledge" campaign urges residents and shoppers to patronize all the businesses and establishments in the Sacramento region, not just the ones that are locally owned.
SAFE CU has more than $3 billion in assets and about 236,000 members in Northern California.
As part of its support for the "100% Pledge" campaign, SAFE announced that through May and June it would provide 5% cash back to SAFE Cash Rewards Visa cardholders for purchases at grocery stores and restaurants, and for food delivery by services such as Postmates, Uber Eats, Doordash, Instacart and GrubHub.
"As one of the few credit unions in the Greater Sacramento region that also offers business banking services and commercial lending, we stand in support of our business members. SAFE Credit Union supports the Shop 100% Local Pledge and we encourage other businesses to join us," Roughton said. "Right now, we can make a difference – but we have to work together. Things may have felt a little out of control. But we – together – can take back the future of our region by taking the pledge."