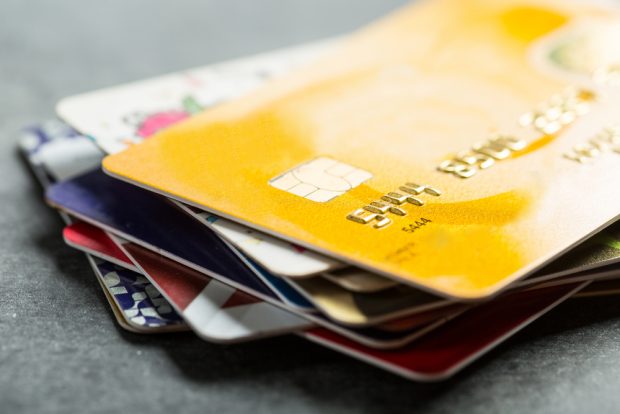 Overall credit card spend was down nearly 25% but debit card spend was up during the last week of April compared to the same period a year ago. The numbers came from PSCU's latest transaction analysis that captured the continued economic impact of the coronavirus outbreak.
The PSCU analysis of consumer trends showed overall debit card spend was up 5% year-over-year for the week ending April 26. The dip in credit card spend was still an improvement over the prior week, according to PSCU data. For the week of April 19, overall credit card spend was 28.9% lower than the same week last year.
"While volumes are still down year-over-year, debit purchase dollars posted a second straight week of positive growth, and credit improved from past weeks," PSCU Advisors Plus SVP Glynn Frechette said. "Equally important, the number of transactions for both credit and debit increased, meaning consumers are using their cards more frequently and continuing to spend from the initial round of stimulus monies. Contactless payment usage also increased as concerns grew around the cleanliness of point-of-sale terminals."
The U.S. Treasury Department said in mid-April that it expected "a large majority of eligible Americans will receive Economic Impact Payments within the next two weeks." The IRS has issued 122 million coronavirus relief payments worth $207 billion as of April 29.
"The impact of the federal government stimulus package is still being seen as the average debit card purchase amount was up 19.6%, year-over-year. The volume of overall debit transactions realized a very notable improvement," according to PSCU's latest weekly snapshot.
PSCU's report showed overall debit transactions were down by 12.2% for the week ending April 26; that's compared to being down 16.7% in the prior week, PSCU said. The report said more member credit unions have embraced contactless forms of payment in recent weeks to minimize the spread of the novel coronavirus.
Credit and debit card spend at grocery stories remains up over the same week in April last year, the PSCU report showed. Credit card spending was up about 25%, and debit card spending on groceries was up 19%. "Debit card usage remains elevated, but not as high as increases that were realized during the peak March weeks of COVID-19 stockpiling. These elevated rates are an offset to the negatively impacted dining sector," the analysis said.
Amazon credit transactions were up nearly 60% for the time period, and Amazon debit transactions soared 121.6%, the report said. The report said it aggregated merchant categories for Amazon, which is a significant contributor to "card not present" consumer purchases.