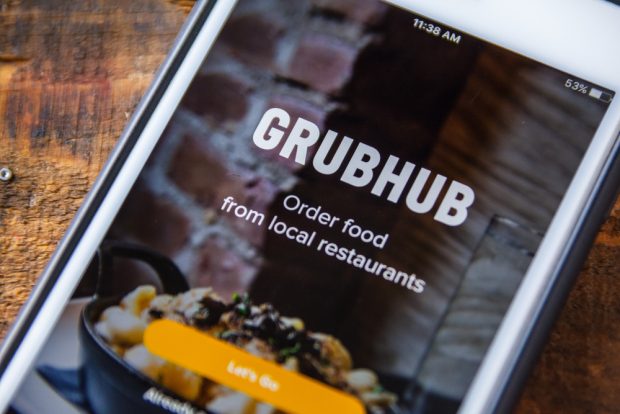 At a time when many hospitals are lacking masks and other protective equipment, a California credit union made sure medical personnel were at least fed as they responded to the coronavirus outbreak.
The Pasadena-based, $4.4 billion Wescom Credit Union donated $10,000 worth of GrubHub gift cards to Huntington Memorial Hospital, picking up the tab for takeout orders through the food-ordering site. The credit union's giving also extended to the larger community, with $45,000 in grants to four non-profit food banks in Southern California.
"Supporting our local communities and residents has always been a strong part of our ethos," Melissa Peterson, SVP for administration for Wescom, said. "We know Huntington Memorial staff are working tirelessly to care for sick patients and to keep our community safe during the COVID-19 pandemic, and we wanted to show our appreciation with a little #WescomKindness. The GrubHub gift cards give recipients the flexibility to use them to order a meal for themselves while on duty or for their family at home. They also help support local restaurants and the economy during this challenging time."
Wescom plans to give $10,000 in gift cards to two other local hospitals in May, the credit union said.
"On behalf of everyone who works at Wescom, and our nearly 200,000 members, we are honored to give back to Huntington Memorial – a hospital right in our backyard of Pasadena. We thank their staff for all they do," Pederson said.
Through its employee-run foundation, the credit union is issuing another $45,000 in grants to four food banks: The Los Angeles Regional Food Bank, Second Harvest Food Bank of Orange County, Feeding America Riverside San Bernardino Counties and Food Share of Ventura County.
Pederson said the grants reflected the credit union's awareness that "low-income individuals and families are especially hard hit" by the pandemic, a global health emergency that has claimed thousands of lives nationwide and caused widespread layoffs.
Credit unions across the country have been turned to for loans authorized by the roughly $2 trillion relief package Congress passed in response to the outbreak. On Wednesday of last week, the Small Business Administration briefly limited access to the popular Paycheck Protection Program, allowing only credit unions, small banks and other community-based financial institutions with less than $1 billion in assets to apply.
Many credit unions have introduced loan programs of their own to aid members struggling with the economic toll taken by the outbreak, launching low- or zero-interest personal loans and waiving certain fees. Other credit unions have committed to making millions of dollars in charitable contributions to buoy local coronavirus response efforts.