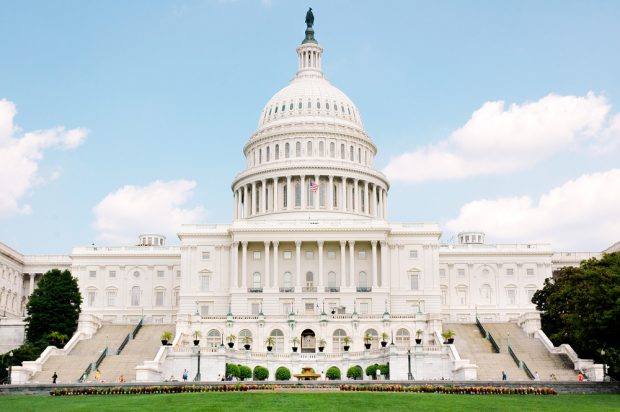 As the federal government begins processing new small business applications from the Paycheck Protection Program, lawmakers are asking the Trump Administration to ensure that a variety of lenders, from Community Development Financial Institutions to installment and finance companies, have access to the program.
The Treasury Department and Small Business Administration were scheduled to begin Monday morning processing loan applications after Congress refilled the program's coffers last week.
The loans are intended to help companies weather the coronavirus crisis, giving them the ability to continue to pay employees. Congress set aside $30 billion for banks, credit unions and Minority and Community Development Financial Institutions with less than $10 billion in assets.
Another $30 billion was set aside for financial institutions with assets of between $10 billion and $50 billion.
Critics of the program's management have charged that in the first round of PPP lending, large banks were able to monopolize a large portion of the funds and large companies were able to obtain loans at the expense of small firms.
The Treasury Department and Small Business Administration has released guidance to ensure that lenders are able to access PPP funds based on their asset size.
House and Senate Democratic leaders have sent the administration a letter asking that a special set-aside of $10 billion be reserved for CDFIs and MDIs.
"These institutions' specific mission to serve low-income, rural and minority small business owners and communities uniquely positions them to increase the amount of PPP loans that reach our underserved businesses," the lawmakers, including House Speaker Nancy Pelosi (D-Calif.), Senate Minority Leader Chuck Schumer (D-N.Y.), House Financial Services Chairwoman Maxine Waters (D-Calif.) and Senate Banking ranking Democrat Sherrod Brown of Ohio, wrote in the letter.
Meanwhile, a bipartisan group of House members has sent the administration a letter asking officials to ensure that small, non-bank lenders such as installment lenders and finance companies are eligible to obtain PPP loans for themselves.
"Many of these companies have fewer than 500 employees; these predominantly consumer financing providers are not currently (and have no plans to become) PPP lenders themselves," the lawmakers, including Rep. Blaine Luetkemeyer (R-Mo.), ranking Republican on the House Consumer Protection and Financial Institutions Subcommittee, wrote.
In a related development, the Congressional Research Service said in a report released Monday that it remains unclear how successful the PPP program will be in encouraging CDFIs to participate.
"Because of their typical clientele, CDFIs could enable smaller businesses and startups to access PPP loans that otherwise would not have received them," CRS said.
However, the report also cautioned that "for CDFIs that do participate, their ability to process a large volume of PPP loan applications could be limited by available staff and resources."