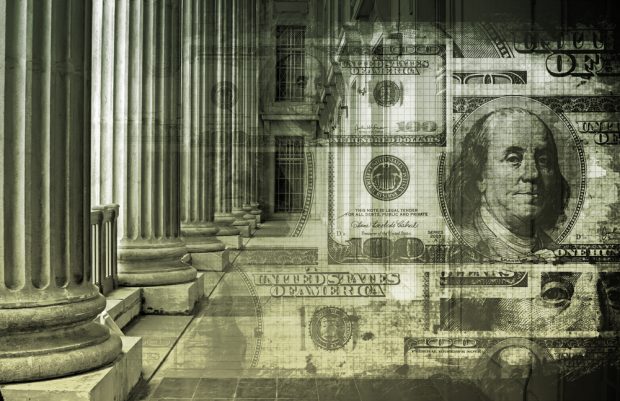 Credit union trade groups have been throwing their support behind congressional efforts to increase the Member Business Loan cap to help small businesses deal with the economic impact of the coronavirus crisis.
The bill would exempt credit union business loans related to the COVID-19 pandemic from the MBL cap for three years. Rep. Brad Sherman (D-Calif.), a member of the House Financial Services Committee, is the lead sponsor of the legislation, which has 16 cosponsors.
CUNA officials said Monday that they are hopeful that Sherman's legislation may be attached to future legislation dealing with the coronavirus crisis.
Congressional leaders and the Trump Administration continued negotiations Monday on the next coronavirus economic assistance bill.
That bill is likely to include more than $300 billion for financial institutions, including credit unions, to lend money to small businesses under the Payment Protection Program. Democrats have been pushing for money for a comprehensive coronavirus testing program to be included in the bill.
Senate Majority Leader Mitch McConnell (R-Ky.) had hoped that the Senate would pass the bill by unanimous consent Monday afternoon, but said agreement on the provisions of the legislation had not been reached.
Instead, he said the Senate would reconvene Tuesday afternoon, adding that he hoped the bill would be ready for Senate consideration at that point.
Credit union trade groups said the Sherman legislation would give them the freedom they need to increase small business lending.
"Credit unions will be integral to pandemic recovery efforts, and this bill gives them needed flexibility to serve their member businesses even better," CUNA President/CEO Jim Nussle said.
"This legislation will go a long way toward ensuring more loans and capital reach those in need, and NAFCU stands to advocate for its passage during these uncertain economic times," NAFCU President/CEO B. Dan Berger said.
Separately, a group of House members last week circulated a letter among colleagues proposing to increase or eliminate the MBL cap.
"As we consider pandemic responses, Congress should increase the arbitrary cap that prevents credit unions from lending to more of their small business members," Reps. Suzanne Bonamici (D-Ore.), Deb Haaland (D-N.M) and Don Young (R-Alaska) wrote.
Meanwhile, a coalition of financial trade groups, including CUNA and the American Bankers Association, responded to criticism that their members have left the economic stimulus payments that taxpayers are receiving open to garnishment and seizure by debt collectors.
The trade groups said Congress had failed to define the payments as benefits subject to preemption from garnishment. As a result, they said, depository institutions are obligated to comply with applicable state laws and court-ordered garnishment.
In a letter to Senate Banking ranking Democrat Sherrod Brown of Ohio and Sen. Elizabeth Warren (D-Mass.), the groups asked that if Congress wants the payments to be exempt from garnishment, Congress should make that clear in a future COVID-19 related bill.
The Treasury Department reportedly also is reviewing the garnishment policy.