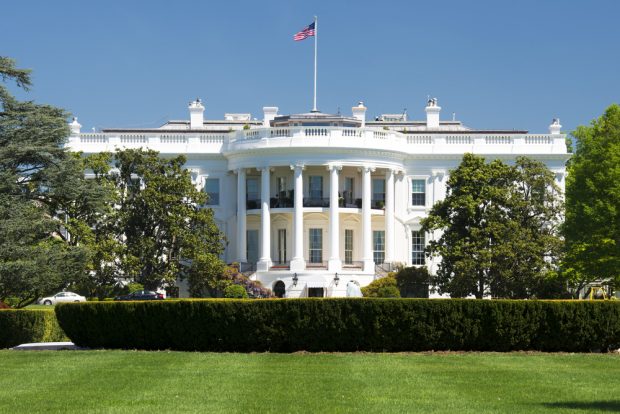 World Wrestling Entertainment owner Vince McMahon was named Tuesday evening to one of 17 Trump Administration task forces that is supposed to help re-open the economy.
So was Walt Ehmer, president of Waffle House.
But not one credit union representative appeared among the 220 members of the "Great American Economic Revival Industry Groups."
The task forces include "banking" and "financial services" groups, and bankers, but no credit union officials.
"These bipartisan groups of American leaders will work together with the White House to chart the path forward toward a future of unparalleled American prosperity," the White House said in announcing the groups. "The health and wealth of America is the primary goal, and these groups will produce a more independent, self-sufficient and resilient Nation."
It is not the first time credit unions have been neglected in financial discussions with the administration.
President Trump held a meeting last month with bankers to discuss their response to the coronavirus crisis and a video conference on the same subject earlier this week.
Former NCUA Chairman Michael Fryzel said it was unfortunate that the administration did not tap someone from the credit union community for the task forces.
"Once the President announced the formation of task forces to address restarting the economy, there should have been a full court press to make sure credit unions were represented," he said. "We can only hope it's not too late for that to happen and the credit union trade organizations and NCUA will work to get that done."
For its part, the NCUA said it would not discuss contacts it has had with the administration and referred questions about why there are no credit union officials included in these groups to the White House.
The absence of a credit union official on the task forces does not mean that the administration is ignoring the industry, Ryan Donovan, CUNA's chief advocacy officer, said.
"We have multiple interactions with the administration on a daily basis," he said, adding that the administration is aware of credit union issues.
He said CUNA would have welcomed the opportunity to discuss issues with Trump and Vice President Mike Pence. "We'll make sure that the administration knows what we are doing," he added.
Credit unions would have added a valuable voice and perspective to the important discussions, NASCUS President/CEO Lucy Ito said.
"They are on the front lines at the local level and are essential to the nation's economy," she said.
Credit unions are coming through for their members, even though the Small Business Administration's Paycheck Protection Program has had problems processing loan requests, said John McKechnie, senior partner at Total Spectrum and former director of the Office of Public and Congressional Affairs at the NCUA.
He said, however, that credit unions may not be receiving the credit they deserve. "I'm hearing growing frustration from credit unions that their efforts are unmentioned by the media and public officials," McKechnie said. "That's a perception problem, and it needs fixing."