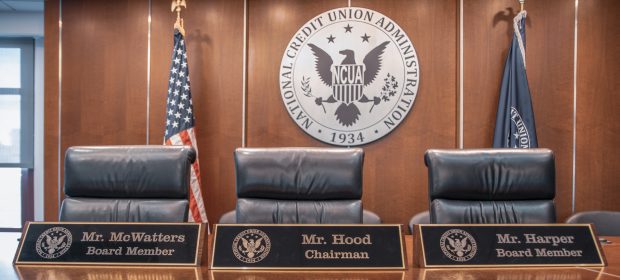 The NCUA board will consider on Thursday an interim final rule that would temporarily defer certain real estate appraisals and evaluations for up to 120 days as a result of the coronavirus crisis.
The federal banking regulatory agencies issued a statement outlining the plans on Tuesday, but the statement said the NCUA board will vote on "a similar proposal" during its regular meeting Thursday,
The agencies said that transactions involving acquisition, development and construction of real estate are not eligible for the deferral, which will expire at the end of the year, unless extended by the agencies.
The inter-agency statement also said that Fannie Mae and Freddie Mac have made changes to their appraisal standards.
The agencies said the Appraisal Standards Board has said that appraisers may have to make an "extraordinary assumption" about the interior of a property rather than conduct an interior inspection.
The appraisal regulations that the NCUA board will consider includes several exemptions to the appraisal requirements for an appraisal by a certified or licensed appraiser.
Those exemptions include:
The transaction is a residential deal with a value of less than $250,000.
The transaction is greater than $250,000, but less than $1 million as long as the portion of the deal guaranteed by a government agency or government sponsored enterprise is $250,000 or more.
The deal is a commercial real estate transaction with a value of less than $1 million.
The transaction qualifies for sale to a U.S. government agency or government sponsored enterprise.
The deal involves a real estate transaction in which the appraisal conforms to Fannie Mae or Freddie Mac appraisal standards.