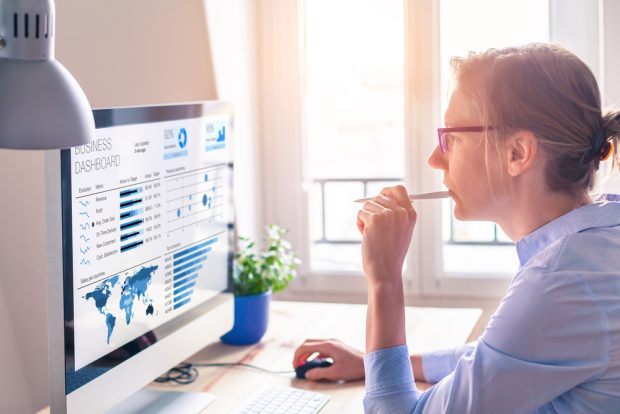 The Grand Rapids, Mich.-based CUSO CU*Answers, with a marketing campaign, and Detroit-based online and mobile banking provider Bankjoy, with an online summit, offered new ways to help credit unions during the coronavirus crisis.
CU*Answers announced the creation of a free "We Are Open" marketing campaign to all credit unions nationwide. The campaign's design focuses on credit unions still operating their branch drive-thru locations, letting members know, despite the current national emergency, their credit union is still there to serve them.
"It's important that members know that our industry is there for them, regardless of what might be happening in the country," CU*Answers Marketing Manager Peter Meyers said. "And we are already seeing this be true in a variety of ways: Loan forbearance, waived fees, zero interest loans, open drive-thrus — all of these are ways we're serving our communities. We hope this campaign will help any credit union provide some reassurance to their members in these trying times."
Meyers also announced that all other products on its Marketing Store are available at a 15% discount. The "We Are Open" campaign is free to all national credit unions, regardless of whether they are on CU*Answers' core processing platform, CU*BASE®. It includes a printable poster, and web and mobile banners.
Bankjoy hosted a COVID-19 Online Summit to address credit unions' response to the crisis sparked by the coronavirus pandemic. More than two dozen credit union executives attended and participated in the hour-long discussion, exchanging ideas, offering advice and much more.
Some of the key topics discussed included:
Helping members face job or income loss.
Digital offerings.
Working from home/remote workforce.
Communications.
Long-term effects on branches.
Hoarding money.
One participant from the $122 million, Dallas-based Lone Star Credit Union, CEO Becky Reed, talked about her successful remote workforce migration due to the credit union's already established virtual desktop infrastructure VDI) platform. Reed said VDI does not require as much bandwidth as other virtual platforms, is more secure and can be rapidly deployed.
The discussion surrounding members' job and income losses found many of the credit unions allowed multiple skip-a-pays (a stand-out performer for credit unions), with either lowered or waived fees, breaking CDs, exploring mortgage forgiveness, giving loan payment extensions and offering increased remote deposit capture limits. Many participants said they plan to remain proactive and help members now, even if not currently impacted.
In addition, credit unions experienced a tremendous increase in digital usage volume across the board due to branch closings. Other ideas discussed included having a global alert feature, editing or cancelling multiple bill payments at once and automating the account opening process so staff can spend more time helping members.
As for addressing cash hoarding horror stories, participants considered cash withdrawal limits to curb stockpiling. The group also discussed how to deliver consistent communications to members about fraud prevention measures, such as phishing scams.
Bankjoy said it is offering skip-a-pay in all its digital banking channels, as well as mobile banking, online banking and conversational artificial intelligence.
According to Bankjoy CEO Michael Duncan, the tech firm is helping clients communicate branch closures and COVID-19 communications through its digital banking channels as well. "Our COVID-19 Online Summit was a very transparent event for credit union executives to freely exchange ideas and help each other," Duncan stated. "We're all looking for more information to stay in front of this crisis and when you can get it from a peer that's always a good thing."