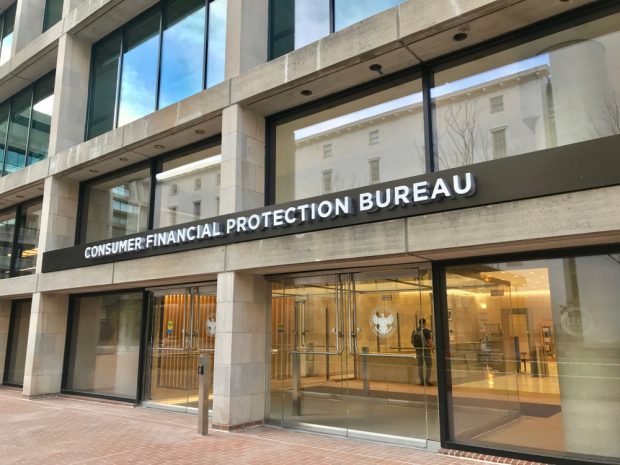 The CFPB will not implement a forthcoming rule on remittances until the end of the year, CFPB Director Kathy Kraninger said.
The bureau's announcement is intended to ensure that people, including credit union members, can send remittances without interruption during the coronavirus crisis, the agency said.
"The pandemic is having a significant impact on consumers' finances, both here and around the world, and many consumers rely on remittance transfers to send money from the United States to their families and friends abroad," agency officials said.
In a notice of proposed rulemaking in December, the agency had suggested that financial institutions making fewer than 500 remittances a year be exempt from compliance. The current threshold is 100 remittances.
In addition, insured financial institutions could estimate the exchange rate for a remittance transfer to a particular country if, among other things, the recipient will receive funds in the country's local currency and the institution made fewer than 1,000 transfers to that country during the previous year.
The bureau also proposed allowing insured institutions to estimate third-party fees if, among other things, the institution made 500 or fewer transfers to that country during the previous calendar year.
The fee and exchange rate exemptions are currently in place, but they are scheduled to expire in July 2020.
The agency is expected to issue a final rule in May, but the agency said it will not be enforced until the end of the year.
The announcement by the agency last week means that the bureau will not cite institutions for continuing to provide estimates to customers under the temporary exception.
The new policy is intended to minimize the impact of the pandemic on the remittance market and to allow financial institutions to focus on the needs of the people they serve, agency officials said.
In March, CUNA President/CEO Jim Nussle asked the CFPB to quickly issue the new rule, but to exclude remittance transfers to people in nations affected by the pandemic.
"Due to the person-to-person nature of remittance transfers, the recipients often use these transferred funds to go about their everyday life, such as to purchase necessary goods, food, services and even medical care," he wrote.
NAFCU officials said they have consistently pushed the agency to reduce the burden the remittance rule places on credit unions.