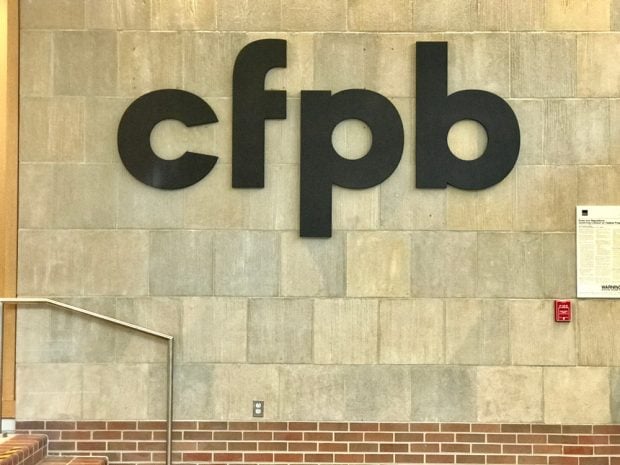 The CFPB on Thursday said as a result of the coronavirus crisis, the bureau will allow financial institutions, including credit unions, to delay the submission of required data until a later date.
"Entities should maintain records sufficient to allow them to make delayed submissions pursuant to bureau guidance," the agency said.
"As consumers seek temporary relief from lenders, the pandemic is impacting the operations of financial companies that are eager to help their customers during this unprecedented time," CFPB Director Kathy Kraninger said in announcing the moves.
Also citing the coronavirus crisis, NCUA Chairman Rodney Hood urged credit unions to make available short-term, small-dollar loans to help members.
Under the CFPB policies, among other things, the agency:
Will not expect quarterly information reporting by certain mortgage lenders required under the Home Mortgage Disclosure Act and Regulation C. The agency said financial institutions should continue to collect and record HMDA data in anticipation of annual submissions. The bureau said the bureau will provide information on when and how institutions will be required to begin what would have been quarterly HMDA data submissions.
Will not expect the reporting of information relating to credit card and prepaid accounts under the Truth in Lending Act, Regulation Z and Regulation E. That includes agreements between credit card issuers and colleges, quarterly submission of credit card agreements, collection of credit card price and availability information and submission of prepaid account agreements.
Will postpone surveys of financial institutions in connection with the Property Assessed Clean Energy program.
The bureau also said as a result of the operational challenges caused by the coronavirus crisis, agency officials will work with financial institutions in scheduling exams and other supervisory activities.
In determining whether to take enforcement actions, bureau officials also said they will consider the problems financial institutions may face and will be "sensitive to good-faith efforts demonstrably designed to assist consumers."
Meanwhile, NCUA Chairman Rodney Hood called on credit unions to extend short-term, small-dollar loans to their members.
He said that unlike other types of such loans, loans made using the NCUA's Payday Alternative Loan program do not include any single payment or balloon payment feature.
However, CUNA President/CEO Jim Nussle said one of the payday loan models requires that a borrower be a member of a credit union for at least one month. He asked the agency to issue an interim final rule that would waive that requirement.
"We believe the mandated waiting period for PALs I is unnecessary and, given the fast-moving nature of the current crisis, could ultimately hinder the ability of new credit union members to access the full suite of small-dollar loans available to meet their needs," Nussle told Hood in a letter on Thursday.