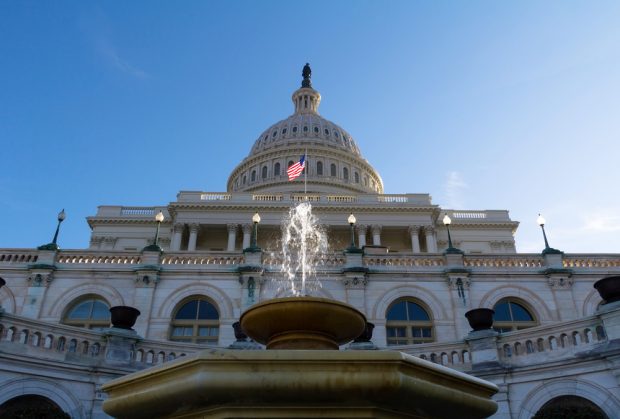 As congressional leaders haggled over the next coronavirus economic stimulus bill, Democratic House Financial Services Committee staffers began circulating a list of proposals ranging from increases for community development financial institutions to a plan to require the waiving of all overdraft fees.
Senate Majority Leader Mitch McConnell (R-Ky.) indicated Tuesday that the Senate may try to move a new stimulus bill later this week to replenish programs included in the last measure.
That measure contained the Payroll Protect Act program to help small businesses as well as stimulus payments to individual families.
The Treasury Department already has said it will need more money to fund the small business loan program established in the last stimulus bill.
The House Democratic staff list would include monthly payments of $2,000 each month to most adults and $1,000 for most children until the economy shows consistent growth. The plan also would give underbanked and unbanked access to their funds through an account they may open at a financial institution.
It also would authorize $1 billion for the Community Development Financial Institutions program. That authorization would need to be included in an appropriations measure to actually be funded.
And it would exempt small business loans made under the stimulus programs from the credit union Member Business Loan cap if the institution is well-capitalized and well rated.
"The CARES Act included several Committee priorities, but Democrats made clear that it was only a down payment on the relief that is needed to fully address the historic negative health and economic effects of COVID-19," the staff said in a 10-page memo obtained by CU Times.
That memo is now being circulated among Democrats on the Financial Services Committee.
House Speaker Nancy Pelosi (D-Calif.) has been pushing for Congress to consider another stimulus bill soon, although McConnell had until now expressed a desire to move slower.
Pelosi and President Trump initially mentioned that the next stimulus bill could include efforts to improve the nation's infrastructure, but they appear to have abandoned that idea in favor of a more targeted approach.
Among the proposals included in the Democratic committee staff memo were plans to:
Waive overdraft fees and other costly fees at financial institutions.
Require banks and credit unions to cash federal stimulus checks free of charge.
Prohibit financial regulators from issuing rules unless they are related to the economic crisis.
Broaden the foreclosure moratorium, repossession ban and forbearance to include all homeowners and multifamily property owners.
Establish a $35 billion fund to support low-income homeowners who need assistance.
Authorize about $100 billion to invest in housing infrastructure, which would be used to build or preserve some 1.8 million affordable homes.
Extend the so-called GSE Qualified Mortgage Patch until January 2022 to avoid a complex rulemaking process.
Prohibit debt collectors from taking any adverse action against a borrower during the pandemic and for 120 days afterward.
Require the Treasury Department to establish a lending program for nonprofits and mid-size companies.
Direct the Federal Reserve to provide zero-percent interest loans to community financial institutions to support small businesses.
Provide the Federal Home Loan Banks with enhanced authority to serve community financial institutions.
Credit union trade groups also have items they would like to see included in any future stimulus legislation.
"We want to stop any bad things happening to credit unions," Brad Thaler, NAFCU's vice president of legislative affairs, said.
He said NAFCU would oppose efforts to ban overdraft fees but favors a lifting of the cap on Member Business Loans in an effort to serve small business.
He also said credit unions would be able to assist more unbanked people if Congress allowed the institutions to expand their fields of membership to underserved areas.
Ryan Donovan, CUNA's chief advocacy officer, said credit unions are seeking a change in so-called Regulation D, which limits someone with a saving account to six withdrawals each month.
And he said an increase in funding for the CDFI program would allow those institutions to expand services in their communities.
He added credit unions also should be given more freedom to make business loans to members.
"Credit unions are ready to lend," he said.