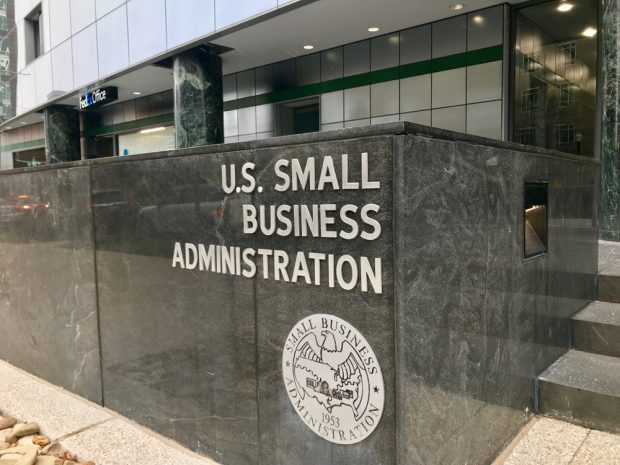 Credit unions trade groups are complaining to federal officials that while they may be eligible to make loans under a Small Business Administration program to offset the impact of the coronavirus crisis, they may not be eligible for the loans themselves.
"If cooperative businesses and their employees are not able to access this financing tool, they will be put at a devastating disadvantage relative to other types of businesses in their industry sectors," a coalition of cooperate trade groups, including CUNA and NAFCU, wrote in a letter to the SBA on Wednesday.
The Paycheck Protection Program is designed to extend loans to small businesses in an effort to help them keep their workers on their payrolls.
The problem, credit union trade groups contended, is that the law uses a definition of nonprofit organization that may not include credit unions.
In a separate letter to the SBA, NACFU President/CEO B. Dan Berger said credit unions do not fit a definition of "small business concern" used in SBA rules. The law expands eligibility for the Paycheck Protection Program to "any business concern," but does not explain what that means, Berger wrote.
"It is evident that Congress intended to provide small businesses with relief by expanding eligible recipients to include non-profits; however, the language currently takes a narrow interpretation of non-profit, including only certain organizations exempt from taxation under section 501(a) of the IRC," Berger continued.
In a statement, CUNA said its staff attorneys, outside counsel and NCUA staff agreed that using the definitions in the law, credit unions are not eligible for loans.
Credit unions are not alone in expressing concern about eligibility.
Representatives of the technology industry have expressed concern that start-ups that are backed by private equity may not be available.
On a separate issue, House Financial Services Chairwoman Maxine Waters (D-Calif.) said that for credit unions and other community financial institutions to extend loans under the law, they must be an SBA-certified lender.
The SBA and the Treasury Department said that financial institutions may apply to become certified lenders, but provided no guidance on how to apply, Waters said.