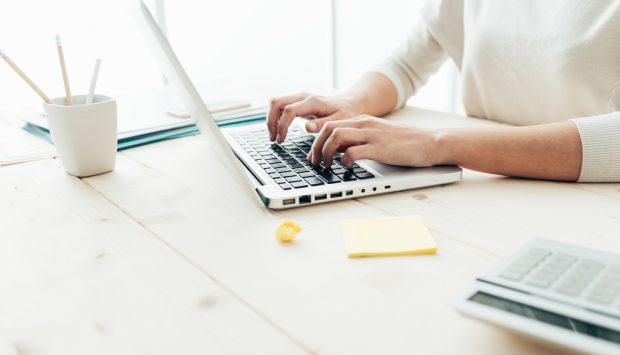 Although many credit union employees are still leaving the house to get to work every day, at least one has become a 100% work-from-home entity in recent weeks.
Due to the coronavirus outbreak, on March 18, the Irondale, Ala.-based Corporate America Credit Union closed its offices and began operating from the homes of its 65 employees. The corporate credit union has $4 billion in assets and about 500 members.
"It was a very tough decision," Corporate America President/CEO Pete Pritts told CU Times. "If the decision was being made today, it would be an easy one, but a week and a half ago it was a tough decision."
Pritts and Chief Strategy Officer Lauren Howle shared what the change has been like and what other credit unions can learn about managing remote work environments.
A Short Phase-In Can Pack Power
Corporate America Credit Union's transition to home offices happened over two or three days, Howle said. That allowed the credit union to detect hiccups and work out the kinks before everyone else encountered the same issue.
Before sending everyone home, Corporate America was careful to make sure employees were trained on the technology they'd need to use, she added.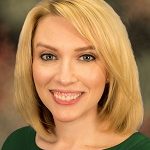 "We wanted to work with our staff as individually as possible just because while some of our staff is accustomed to working remotely due to the nature of their job, we have a lot of staff members who aren't familiar with that type of environment and the technology that comes with it," Howle explained.
Pritts said the credit union set up a staging area composed of a few lined-up tables.
"We had the laptops and we had the monitors and everything folks needed. For those who are unfamiliar with that type of technology and working remotely, we just scheduled like a doctor's appointment, got them coached up, and sent them on their way on that orderly fashion on that particular Wednesday," he said. Several people cover the credit union's IT hotline, he added.
Technology Can Keep Conversations Going
Pritts said the credit union is using Zoom for face-to-face board meetings, supervisory committee meetings and other meetings. The phone is also helpful, he said.
"Our phone systems are voice over IP," Howle added. "We had the ability to send all of our staff home with their desk phones, so normal phone extensions are operating as normal. Call rolling is operating as normal. So that's huge because especially in this environment you really want to ensure that you can take your members' calls as normal. We're also using Citrix for a virtual desktop infrastructure, so that allows all of our staff to login on a laptop just like they could if they were sitting at their desks at the office."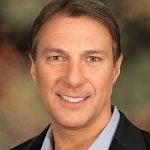 "We expect that there might be a few glitches, but by the time we have the next staff meeting, all the employees will have the bugs out and worked out," Pritts said.
The credit union is also looking at adding more direct-message options, Howle said.
"We use Salesforce for our CRM as an organization, and Salesforce does have a feature called Chatter… we have some of our staff who is utilizing that right now, but we're looking into adding that on for other departments," she said. "We didn't want to throw too much on staff with stuff that they weren't accustomed to yet. We wanted them used to working from home and that environment and in the background we're in the process of getting different groups set up so that beyond just telephone and email, they have that quick and easy way to chat with one another as well."
Not Everything Will Go Perfectly
Bad internet connections can hinder even the best plans, so Corporate America took steps to ensure that bandwidth problems don't stifle operations.
"For instance, we had someone we found out was on satellite for internet. So it stormed and they were like, 'Oh well, my internet is not working.' But fortunately we were able to quickly get them a hotspot so that they could operate as usual. You also have people who are working at home with three teenagers trying to take up all the bandwidth playing video games while they're trying to work. So that comes with a whole separate set of challenges," Howle said.
A big part of the solution has been an investment in hotspots for the employees, Pritts said. "And since then the calls have really been minimized, so something is working," he said.
Getting Results
It's been business as usual for many processes since transitioning to a 100% remote workforce, Pritts said.
"In terms of the very important fundamental processes such as ACH transactions being posted, that's been seamless," he said. Check processing has been largely the same.
Managers have also stepped up, Howle added.
"Something that we really stressed with our supervisors in particular is to please communicate even more than usual with your teams, because people are working in environments that they aren't accustomed to," she said.
"Fortunately, that's something that we can do pretty easily because we only have 65 people. But when you only have 65 people, you're already asking a lot of your people on a day-to-day basis. Then you throw something like this at them and it's a little crazy. But we've gotten really, really good feedback from the team and from the supervisors stating that they're getting used to this environment. And I think to a point, it's good sometimes to push yourself out of a comfort zone because you find efficiencies that you wouldn't normally be looking for," she said.
Some habits may stick after life returns to normal. One example is lower paper use. Howle said employees are using DocuSign for signatures and are saving PDFs online instead of sending things to a printer. The credit union may invest in more high-powered laptops for employees, Pritts added.
"We're developing efficiencies. We're learning tons," he said.