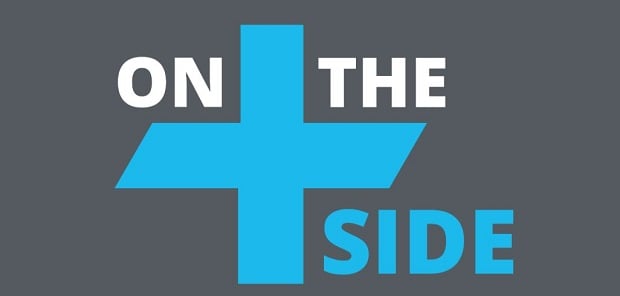 Like many credit unions in recent weeks, the Lake Mary, Fla.-based Addition Financial Credit Union has had to restrict branch activities, extend drive-through hours, launch financial assistance programs and send some employees home to work.
But, the credit union has also decided to forgo doomsday speculation about the coronavirus outbreak.
Instead, the credit union, which has $2 billion in assets and about 166,000 members, has chosen to focus on relaying positive news and tools to members and employees via a new "On The + Side" blog, which launched on March 23.
Updated on Mondays, the credit union blog highlights stories about acts of kindness, ways to support community businesses, fun activities, resources, tips for staying positive and healthy, as well as other topics.
"The week prior to it going up, with all of the school closures and the curfews taking place, we knew that our team members were facing some difficulty transitioning in that time. And we knew that our community was facing some hardship, too," Addition Financial Senior Relationship Manager Valerie Moses told CU Times. "Our leadership really wanted to find a way to boost the morale and add some value, as well — not just to 'think positive.' What are some tools that you could use to make the time a little bit easier?"
Moses said the blog is a way to connect and engage with members during a difficult time, but there's also an internal component.
"We did find that our employees needed the morale boost as well," she explained. "So every day throughout the week we send a mini motivational message also branded 'On The + Side.' It can be anything from an inspirational quote to a positive story we heard from an employee."
Moses said she gets story ideas and feedback from employees via online surveys.
"Last week we shared a couple of stories of people having fun with some of the online video chat software that they've been using and how that's been a benefit to them," she noted. "Then we sprinkle those into the messages as well, and then we pin those to the home page of our internal employee intranet. They can access those."
It's barely been a week since the blog started, but Moses said the credit union is already getting positive feedback about it.
"We sent out an email introducing the blog last week and the click-through rates were a lot higher. So we saw a big surge there," she said. "And they're posting them on social, and so those are being shared. I've gotten a lot of positive emails from the employees just thanking us for thinking of them in this time and bringing a positive light — a welcome break from the onslaught of negative news."
How to Spread Good News
Moses had two tips for credit unions that also want to help members by starting their own good-news efforts.
1. Ask around for ideas and information. "I think credit unions interested in doing this should definitely consider soliciting employee feedback, because we get some great stories from our team members," she said.
2. Identify external and internal distribution channels for good news. "I highly recommend sharing it with the membership. Originally this initiative was going to be internal-only — just for the employees. But the more we thought about how COVID-19 is affecting everybody, we wanted to be able to help everyone to incorporate resilience in their lives and see some of the positive in a dark time," she said.