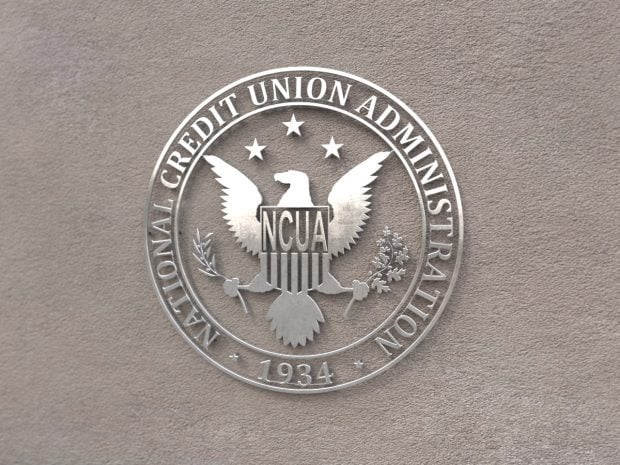 The NCUA has announced a 60-day extension for comments on its proposed rule governing the purchase of banks by credit unions, as Democrats and others pushed for all financial regulators to delay rules not associated with the coronavirus crisis.
Comments on the controversial proposal were due Monday. By mid-afternoon Monday, only 12 comments had been publicly posted — a low number for such a controversial rule.
The agency did not respond to a request for comment on possible delays of other regulatory decisions as a result of the coronavirus crisis.
Last week, Senate Banking Committee ranking Democrat Sherrod Brown of Ohio sent letters to financial regulators saying that rules should be delayed as the government deals with the pandemic.
"The COVID-19 virus threatens both the health of the public and the economy," the Democrat said in his letter. It presents immediate challenges to real households and every entity in the housing market, from frontline homelessness providers to homeowners."
House Financial Services Chairwoman Maxine Waters (D-Calif.) has pushed a similar proposal.
And a group of 47 public interest groups sent a letter to financial regulators pushing for a moratorium. While the groups, including Americans for Financial Reform, sent a letter to the CFPB and banking regulators, the NCUA was not on the list of recipients.
The CFPB has said it will delay certain regulatory actions, but the agency announced late last week that it was soliciting comment on the issues its consumer law task force should address.
Consumer groups have charged that CFPB Director Kathy Kraninger loaded that task force with opponents of strict consumer protection laws.
One of those groups criticized the timing of Kraninger's announcement.
"This isn't the time to engage in typical bureau rulemaking or requests for comment directed at industry lobbyists," Derek Martin, director of Allied Progress, said.
The comment period will last for 60 days after a notice is published in the Federal Register.
Meanwhile, CUNA and NAFCU have asked the NCUA to speed up the approval of one rule. That rule would increase the threshold for required appraisals in real estate transactions from $250,000 to $400,000. Banking regulators currently use the $400,000 threshold.
The World Council of Credit Unions has been urging regulators around the world to provide flexibility, as financial institutions cope with the coronavirus crisis.
The council said Monday that the Basel Committee on Banding Supervision has agreed to delay deadlines associated with the implementation of the Basel III framework.
Council officials said they are pleased that financial regulators around the world have expressed their willingness to be flexible as institutions deal with the fallout from the pandemic.