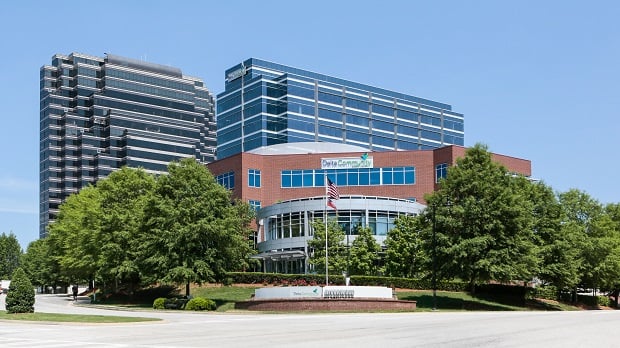 For Delta Community Credit Union ($6.5 billion, Atlanta), being prepared helped it shift to remote operations in days in response to the coronavirus outbreak and social distancing requirements.
Delta Community, a full-service community institution with more than 417,000 members and over 1,000 employees, has 29 branches, including 26 in metro Atlanta and three out of state in Cincinnati/Northern Kentucky, Dallas and Salt Lake City.
Delta Community Chief Information Officer Tim Mitchell said the dust is starting to settle a bit for the credit union in regard to the coronavirus-prompted changes it implemented, which worked out well as far as their readiness timing.
"One of the first things we started doing was we actually stood up our internal incident-response program, which is something we have for any type of emergency or significant incident," Mitchell explained. "We wanted to start talking about terms like social distancing and how widespread this impact could be." Delta Community's response team transitioned pretty quickly from there.
Another step the Delta Community coronavirus response team did was contact each of its 10 or so providers maintained on its critical-vendor list, and ask them the details on their business continuity plans for how they were responding to this issue.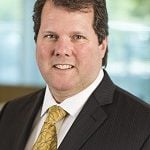 Mitchell pointed out within the IT arena, they already had work-from-home capabilities for about 20% of their staff prior to the outbreak. A project already underway to expand work-from-home capabilities from 200 to 750 through a new virtual private network suddenly kicked into high gear. "What we expected would be about a four-month project, we decided to roll out over just a few days," Mitchell said. "At this moment we have about 550 people working from home on a daily basis."
Delta Community was also ready to amp up deployment of new laptops so personnel could work from home; here again the timing was good. "We had about 75 on hand because we were about to do a refresh of some equipment later this year. So, we just reallocated that to expand our laptop footprint across the credit union, which was pretty significant to begin with."
For the staff in general, about 50% of the credit union's total staff are working from home on a daily basis. In the case of the IT staff, it is probably about 90%.
For its call center, which Delta Community calls its member care center, over the past three weeks it has shifted more of that population to working from home. "At this moment we're somewhere around 60% and probably by the end of next week we'll be close to 70%." The at-home service reps each have been set up with call bundles, which feature dual monitors, a laptop, docking station, and a keyboard and mouse.
In other areas besides IT, such as item processing, which is part of Delta Community's scanning department and includes tasks that cannot be done from home. Those employees are practicing social distancing and rotating staff in and out based on a schedule.
For members, remote banking is a key component of what the credit union offers. Delta Community, which uses Symitar Episys as its core banking system, has a robust NCR digital banking system with some 90% of members signed up. "Around 70% of our members actually interact with that digital banking platform," Mitchell noted. One of the interesting things since the coronavirus outbreak is there was no dramatic increase in digital banking use.
"I wouldn't be surprised if we don't see the use of digital banking increase over the next week or so," Mitchell said, noting that's because Delta Community kept its branches open until this week. Now it has gone to drive-through only, and is allowing members to schedule a limited number of appointments per branch.
While 90% of branches are scheduling appointments, some branches (remnants of the credit union's former Delta Airlines connection) are located behind airport security, where they are not currently allowing appointments. Mitchell explained although Delta Air Lines employees founded the credit union in 1940, Delta Community became a community-chartered credit union in 2005. "We're not directly related to Delta any longer other than our name and history."
Mitchell indicated Delta Community is close to settling in at least for the coming weeks. "The dust is going to settle fairly soon and we can really get back to normal business and focusing on making sure we're continuing to provide the best credit union experience and member experience we can."