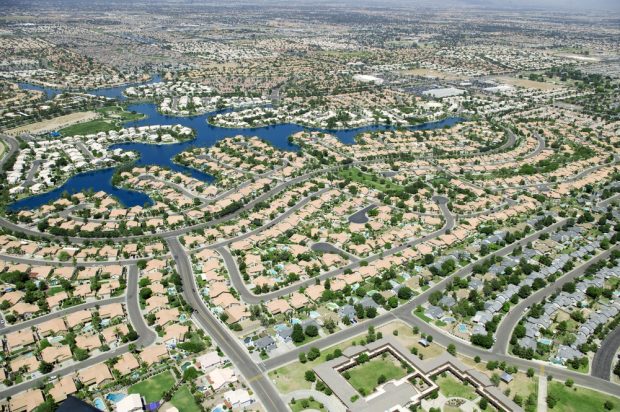 More than 200 banks and credit unions agreed Thursday to protect California homeowners from foreclosures triggered by the coronavirus pandemic.
The lenders signed on to a broad set of voluntary protections established by California Gov. Gavin Newsom that include 90-day grace periods to make mortgage payments and shielding consumer credit reports from negative scores for accepting payment relief.
The lenders also agreed to delay the start of foreclosure sales or evictions by at least 60 days, and to waive or refund mortgage-related late fees for homeowners asking for help.
"Millions of California families will be able to take a sigh of relief," Newsom said. "These new financial protections will provide relief to California families and serve as a model for the rest of the nation. I thank each of the financial institutions that will provide this relief to millions of Californians who have been hurt financially from COVID-19."
A news release from the governor named Citigroup, JPMorgan Chase, U.S. Bank and Wells Fargo as lenders that had volunteered to comply. Other participants include "nearly 200 state-chartered banks, credit unions and servicers."
Credit unions based in California held 220,181 residential first mortgages worth $64.3 billion, and serviced another $32.8 billion in mortgages as of Dec. 31, according to NCUA data.
Nationwide credit unions hold 2.9 million first mortgages worth about $401.9 billion out the $10.66 trillion held by all lenders. Credit unions hold servicing rights on another $240.7 billion.
A news release from the California Credit Union League praised Newsom's action.
"In the days leading into today's announcement, we heard from 187 state and federally chartered credit unions saying they are committed to providing payment extensions, fee waivers, emergency loans, mortgage forbearance and deferments on commercial or business loans to members. We promised the Governor that all credit unions operating in California are committed to helping alleviate financial hardship on consumers as the state continues taking action to help its residents," the league said.
Under the Governor's proposal, lenders and servicers agree to:
Provide borrowers with a streamlined process to request forbearance for COVID-19-related reasons, supported with available documentation;
Confirm approval of the forbearance and its terms; and
Provide borrowers the opportunity to request additional relief "as practicable, upon continued showing of hardship due to COVID-19."
Those provisions reflect one of the hallmarks of the foreclosure crisis that preceded and extended through the Great Recession of 2007-2009. In many cases, homeowners found themselves in bureaucratic loops with banks and their servicing agents that kept many homeowners from receiving forbearance or other help that would have prevented foreclosure.