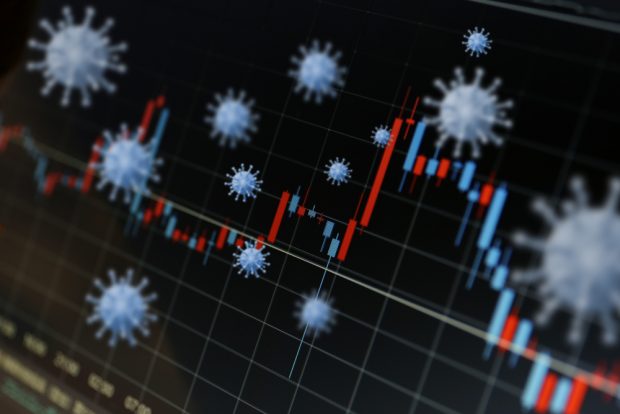 The times are odd as credit unions are still trying to manage a gusher of mortgage refinancing in their pipeline and as members start coming to their doors, which could be closed, seeking help because they're losing their jobs or suffering some other impact from the coronavirus.
CU Times has been reaching out to credit unions around the country to check on how they're managing the wave of economic distress from the COVID-19 pandemic.
On the west coast, that includes two of the nation's largest credit unions: BECU of Seattle ($22.2 billion in assets, 1.2 million members) and First Tech Federal Credit Union of San Jose, Calif. ($13.1 billion in assets, 610,473 members). Both responded to questions via email late last week.
BECU had expected its loan portfolio to grow about 5% in 2020, and it was on target through the first quarter, at least through Friday's email from Scott Strand, BECU's COO.
"However, interest rates are much lower than we planned for, which is fueling both higher than planned loan originations and higher than planned runoff," he said.
"Our focus right now is to help our members refinance and save money in this low rate environment, as well as providing credit and assistance to members who have been impacted by the economic effects of the outbreak."
Strand said he and others at the credit union "are deeply concerned about the social and economic impacts of the outbreak on our employees, members and community."
"We are facing unprecedented times as a community and it is still too early to assess the impacts on our members," he said. "We are focused on minimizing impacts to our members with loan modifications and other tools to help them through this situation."
BECU can direct members to its Member Assistance Program, where credit union employees meet with members to find sensible options, which might include modifying an existing BECU loan, taking out a new loan for debt consolidation or setting up a free consultation with a Financial Health Check specialist for better budgeting ideas.
It has also created a 0% personal loan for members affected by COVID-19. Applicants can receive loans for $500 to $2,500 with an option to defer payment for 90 days.
First Tech had originally expected to originate about $2.61 billion in residential mortgages this year — about on par with 2019. It now expects residential mortgages to rise 5% to 10% to roughly $2.7 billion to $2.8 billion.
That presumes growth in the first half of the year, and slightly lower volumes in the second half.
First Tech is on track to fund $650 million in residential mortgages in the first quarter, up more than 50% from the first three months of 2019. It expects second-quarter originations to rise 15% in 2020 to about $720 million.
About 30% of the growth is from the historic drop in rates and members are moving to refinance their loans. While purchase loans typically account for about 60% of First Tech's mortgage transactions, refinacings now account for 75% of new mortgages, Bruce Dickinson, First Tech's SVP of mortgage lending, said.
But First Tech is adjusting its projections based on the relative influence of low interest rates versus the projected disruption of COVID-19.
Dickinson said he expects the number of homeowners seeking help on mortgages to increase substantially in coming months. It already has plans in place designed for 60 to 90 days of relief, similar to its disaster relief program.
Like many lenders, its mortgage delinquencies are now extremely low — less than 0.25%.
"First Tech's member base is strong and our credit and underwriting discipline has been excellent over an extended period of time. We will continue to monitor trends in this volatile market, but we do not see or anticipate any major changes in our mortgage loan performance in 2020," he said.
On the consumer loan side, First Tech has activated its "Emergency Loan Program" that includes immediate, low-cost cash payment skipping for those with existing loans. Repossessions, foreclosures and other adverse actions are being reviewed and in some cases suspended depending on the member's specific situation.
"Ensuring that our members know that we are here to support them during this time of instability is critical," Sandi Papenfuhs, SVP of consumer lending, said.