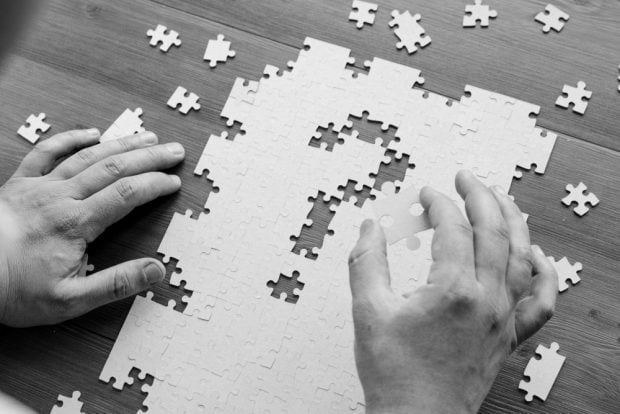 The NCUA approved only 31 consolidations during last year's fourth quarter, bringing the total number of mergers to just 142 in 2019, which is substantially down from the 192 mergers approved in 2018 and 200 consolidations in both 2017 and 2016. In 2020 and beyond, the total number of consolidations is expected to remain well under the 200 to 250 average annual number of mergers the industry has seen over the last 10 years.
From January through early May of this year there have been only 39 proposed mergers, or about nine consolidations per month, that are awaiting member approval, according to the NCUA. If the rate of nine mergers per month continues for the rest of the year, that could mean there may be only about 110 consolidations that will have been approved by December 2020.
While this total number of annual mergers from here on out will be substantially lower than in previous years, the serious threat of a recession coupled with the short- and long-term effects of the coronavirus on business conditions throughout the nation may change the credit union consolidation landscape significantly.
For example, more small credit unions may come under a lot of financial pressures to merge with a large cooperative sooner rather than later.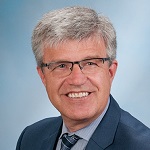 "If people can't make their loan payments, if we have margin compression as interest rates that continue at very low levels, and as people grow concerned about their jobs and are not taking out new loans as a result of all of this, I think that could contribute to increased earnings pressures on credit unions, particularly small credit unions," Glenn Christensen, president of CEO Advisory Group in Kent, Wash., who specializes in credit union mergers. "That could cause credit unions to merge due to those financial pressures. I think it's going to be difficult a year in many ways for credit unions going forward."
But he also noted that mergers between mid-sized credit unions, otherwise known as mergers of equals, may be delayed because there just aren't enough resources to absorb those integration costs and other uncertainties.
"People may just want to hunker down and weather the storm for a period of time, you may see some of that," he noted.
However, for credit unions that manage to maintain a solid financial position during the coronavirus crisis, it may lead some of them to pull the trigger on a merger option.
"I think coronavirus will cause credit unions to ask themselves, 'Are we prepared to be able to continue to offer the services when the next disaster strikes?' I think that's going to be a topic of conversation for a lot of credit unions," Christensen said. "I think it's going to become more important to have a large enough structure of branches and employees in different areas to be able to handle disasters like this. I would anticipate that this is going to be one more reason for at least some credit unions to look and conclude that a merger may make sense for them."
Even during a strong economy, of course, most credit unions that are forced to merge are under $50 million. Of the 31 credit unions that consolidated during last year's fourth quarter, 25 were managing assets well under $50 million.
Three of those small credit unions, the $3.7 million United America West Credit Union in Panorama City, Calif., the $25.4 million Pueblo Horizons Credit Union in Pueblo, Colo., and $12.9 million City Center Credit Union in Provo, Utah, were forced to merge because of their poor financial condition. Moreover, three additional cooperatives, the $1.5 million APC Employees Federal Credit Union in Tucson, Ariz., the $96 million Lakes Community Credit Union in Lake Orion, Mich., and the $144,331 Pressers Union Local 12 ILGWU Credit Union in Boston, had to consolidate because they were unable to find a new executive or board members, according to the NCUA.
In contrast to small credit unions, the largest credit union merger approved in the last quarter of 2019 was the $850 million Andigo Credit Union in Schaumburg, Ill., into the $1.3 billion Consumers Cooperative Credit Union in Gurnee, Ill.
If Andigo members approve the proposed consolidation during a special meeting in April, Consumers Cooperative will become the fifth largest credit union in Illinois that will manage $2.1 billion in assets, operate 19 branches and employ 475 staff who will serve more than 161,000 members.
The fourth quarter's second largest merger deal was the $199 million DOCO Credit Union in Albany, Ga., into the $2.4 billion Georgia's Own Credit Union in Atlanta. The quarter's third largest consolidation approved by the NCUA was the $96 million Lakes Community Credit Union in Lake Orion, Mich., with the $119 million Birmingham-Bloomfield Credit Union in Birmingham, Mich.
During 2019, there were only four large credit union deals, but industry observers said they believe there could be more in 2020 and in the years to come because scale can strengthen the merged credit union's competitive position against other commercial banks that are also undergoing consolidation.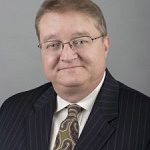 "The question I often ask credit unions over the years is, what do you think is the size and scale you'd like to get to be competitive? A few years ago it was $500 million, and maybe a year after that it was $750 million, and now folks want to be over $1 billion," John Collins, SVP of strategy and risk management at Alloya Corporate Federal Credit Union in Naperville, Ill., said. "It seems to be the sentiment that's out there in the industry. Not to say there aren't really important spots for smaller credit unions that do a great job. I think, they wrap their business model around very specific fields of membership, and they do a great job of it. But the demands of compliance and technology, I think, make it really hard to do if you don't have a certain level of scale."
According to a recent survey of nearly 150 credit union senior executives by Cornerstone Advisors, a financial services consulting firm in Scottsdale, Ariz., about 16% of credit unions that manage assets in the range of $500 million to $20 billion, are looking for a "good acquisition or merger targets/partners."
That percentage has significantly increased from 7% in 2019 and 2018, according to Cornerstone Advisors' surveys.
What has become a small but growing trend in the overall merger landscape, however, is credit unions buying banks.
Last year, there were at least 15 proposed credit union bank acquisition deals on the table. That was the largest number of proposed agreements since credit unions began buying banks in 2012. One of these deals was nixed by Colorado regulators who determined state law prohibited the asset sale of the $120 million Cache Bank & Trust in Greeley, Colo., to the $2.1 billion Elevations Credit Union in Boulder, Colo.
So far in 2020, there has only been one publicly announced credit union bank purchase.
In February, Minnesota's largest financial cooperative, the $5.6 billion Wings Financial Credit Union in Apple Valley reached an agreement to buy the $224 million Neighborhood National Bank.
Whether this portends a slowdown of credit union bank acquisition deals in 2020 won't be that much of a surprise to Doug Winn, owner and founder of Wilary Winn a financial research firm in Minneapolis.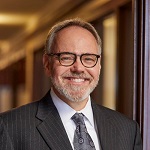 "I think everyone was led to believe that the transactions were a bit easier than they, in fact, are," Winn said. "They are transactions that can occur more quickly because it's generally a cash transaction and you don't have to worry about the bank's board of directors, becoming part of the credit union's board of directors so all that stuff is very clear in a bank transaction. That said, they are extremely complex. I think the industry is starting to realize just how complex those transactions can be. There are tax issues. There are regulator issues, and depending on the structure of the bank, you could be seeking approvals from multiple regulators. The transactions are complex enough that we actually partnered with a big 10 accounting firm and a law firm here in Minnesota that specializes in banks and developed a white paper to help people think through that."