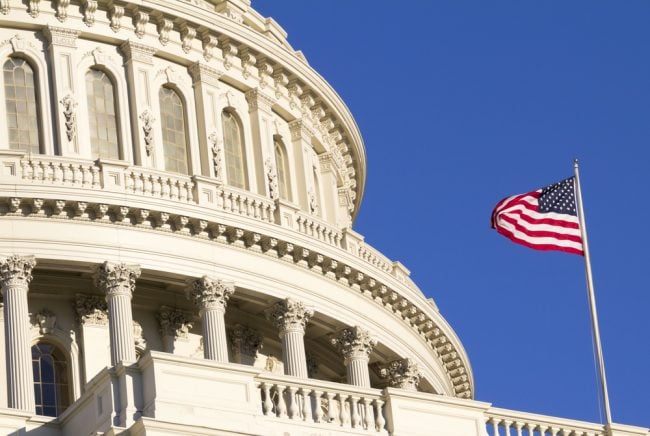 Credit unions want and will continue to push Congress to include credit union-specific help — ranging from increasing the cap on Member Business Loans to inclusion in Small Business Administration programs — as the House and Senate consider additional economic responses to the coronavirus crisis.
Senate Republicans unveiled their latest legislation Thursday. It includes direct payments to individuals, as well as increases in Small Business Administration programs and financial help for industries that have been particularly affected by the health crisis.
Credit union lobbyists cautioned that the bill is only the first step in the legislative process and that even after it is enacted, additional legislation will be necessary to help the economy.
"We're really early on," said Ryan Donovan, CUNA's chief advocacy officer, adding that Democratic senators as well as House members have not yet had the opportunity to weigh in on the legislation.
"We appreciate the Administration and Congress' commitment to providing economic relief during this uncertain time, and we look forward to working with the Senate as they finalize details of their newly released stimulus package," Brad Thaler, NAFCU's vice president of legislative affairs, said.
Donovan said the new bill that Senate Republicans are pushing does not include supplemental appropriations.
For example, the bill does not include increased funding for Community Development Financial Institutions program, a program that the Trump Administration has targeted for elimination.
"CDFI has strong support in Congress," he said, adding that he would expect that when appropriators attempt to add provisions to stimulus bills, increased funding for that program will be included.
And credit unions have specific proposals they said will help them and the economy, including one very practical one.
CUNA President Jim Nussle said he is concerned about the way the federal government may distribute direct payments to individuals to try to stimulate the economy.
"The concern does not have to do with the dispersal of funds, but rather in the method those funds may be dispersed," Nussle wrote in a letter to congressional leaders Thursday. "The concern is that if the government issues millions of checks, recipients will flood credit unions and banks to deposit these checks, putting themselves and financial institution employees at undue risk."
He urged the federal government to consider alternatives that do not encourage people to violate public health recommendations.
Donovan said CUNA favors adjusting the Member Business Loan cap that credit unions have.
Nussle said more than 800 are subject to the MBL cap and are doing business lending. Nearly 150 of those are constrained by the MBL cap — with MBL/asset ratios over 8%.
He asked Congress to exempt business loans made during federally declared disasters and emergencies from that cap.
He also asked that legislation to exempt government-guaranteed loans made through programs at the SBA and other agencies be exempt from that cap.
And he said Congress should ensure that any small business lending programs at federal agencies include opportunities for credit unions to participate.
Nussle said credit unions should be permitted to access secondary capital for the purposes of prompt corrective action.
Credit union trade groups will continue to push, Thaler said.
"As this bill and other relief measures work their way through Congress, NAFCU will continue to advocate for important relief measures that will help credit unions and their 120 million members overcome the impact of COVID-19," he said.