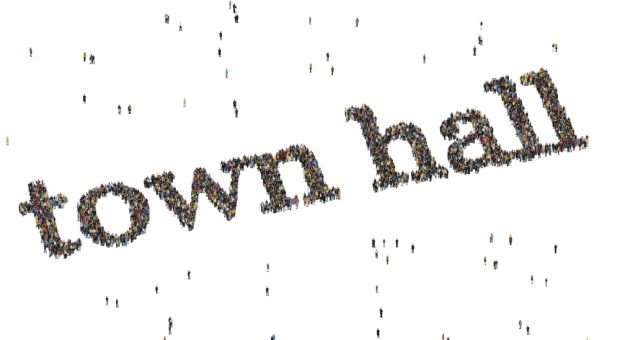 Best Innovation Group, believing the key to the survival and growth of the credit union industry during a crisis such as the coronavirus outbreak, is collaboration, kicked off its CU Digital Town Hall.
Maintaining social distancing at the workplace, closing branches, keeping ATMs open and clean, extending hours, offering paid time off, dealing with sick employees, incentivizing the use of debit cards for people patronizing local restaurants and businesses still operating, splitting staffs or creating shifts to protect against a quarantine situation, and helping furloughed members, were among the pressing issues that came up in the town hall discussions.
"The best way we can combat this is together, oddly enough, given that we are altering the social distance. It's our super power as an industry and hopefully we can harness this in a digital way that allows us all to learn from each other to expedite the things we're doing and to be there for our members, our staff and our families." John Best, CEO of the Tampa, Fla.-based tech and financial services innovator BIG, said. Best, who served as the town hall facilitator, described how in this time of uncertainty the industry needs information, to know what is working, not working, what is coming and what to do.
In the town hall, Best talked about what credit unions need to do to get ahead of the problem and how to assist people who do not have jobs or losing their jobs. "They may not call you first, they may choose to call some other lending institution or some other place first,"
Best suggested looking for changes in banking habits such as stoppages in direct deposits. "Direct deposit is the big … the big canary in the coalmine. This could indicate furloughed workers needing help," he said. "I would highly recommend reaching out to these people right away because the quicker you can get a hold of them, the quicker you can help keep them from getting in the deeper hole or accepting a loan that maybe isn't financially healthy from some other institution."
Another item suggested was offering a skip-a-pay program or fee-waiving consideration. Some credit unions are offering relief loans as a stopgap measure. One credit union attendee said they are putting together an emergency loan at 0% interest for up to 12 months, with no payments for 90 days.
Here is brief rundown of conversation topics discussed on the CU Digital Town Hall with representatives from credit unions and credit union leagues/associations from a wide range of locations across the country:
Credit unions with closed lobbies: Are you asking members to only use the contact center or by appointment? Some have set meetings by appointment only in the lobby.
Spread out and divide the contact center staff to mitigate the impact if someone tests positive and a whole group of people need quarantining.
Step up cleaning self-serve areas such as ATM screens and buttons and pneumatic tubes. Consider supply sanitizing materials at the drive-thru areas for members.
Drive up tellers are using gloves and wiping counters down often.
For those shifting to a remote workforce, consider the delay in the laptop/tablet supply chain as some groups are buying as many as 1,000 units at a time.
The item processing department is not able to work from home. "We're trying to do what we can to keep those employees safe," one attendee said.
The Lakewood, Colo.-based CUSO CU Service Network and CU Broadcast are co-sponsoring the town halls, which they plan to provide semiweekly or more, until the crisis is over. Each town hall limits participants to 20 so that everyone gets a chance for input. The town halls are recorded and published on the BIG website, as a podcast on the BIG cast network and on CU Broadcast.