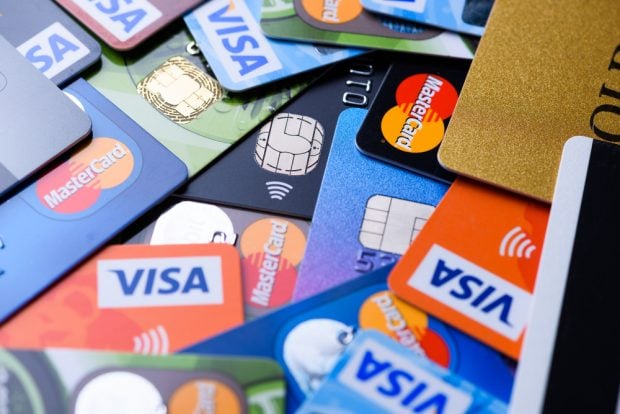 Credit unions built their portfolios of consumer loans more than twice as fast as other lenders in March as they increased their share of credit cards and auto loans.
The Fed's G-19 Consumer Credit Report released Tuesday showed credit unions held $61.5 billion in credit card debt on March 31, up 8.1% from a year earlier. Lenders of all types held $1 trillion in credit card debt, up 3.4% from a year earlier.
The Fed report provides an easy estimate of credit unions' share of the nation's credit card debt because it reports the amounts held by lender type. Credit unions' share was 6.1% in March, up from 5.9% a year earlier. Banks' share was 89.8% in March, up from 88.3% a year earlier.
Market share for auto loans is trickier.
It's not available directly from the Fed's monthly G-19 report. The G-19 estimates auto loans only every three months, and only a U.S. total – not by lender type. This month the Fed reported all lenders held $1.16 trillion in car loans in March, up 4% from a year earlier.
However, the portfolio value of automotive loans held by credit unions is estimated monthly by CUNA and CUNA Mutual for all credit unions, and reported quarterly by NCUA based on the call reports filed by the credit unions it insures.
Likewise, auto loans from banks are reported quarterly by the FDIC.
Comparing NCUA's report of $366 billion in credit union auto loans with the Fed's estimate of $1.15 trillion in total auto loans, credit unions held 32% of the value of automotive loans at the end of 2018.
Banks would have a 39% share of the Fed total based on the $455.5 billion in bank-held auto loans reported by the FDIC.
Others that estimate the share of automobile loans by lender types include Experian, an Irish company that is a leading provider of consumer and business credit reporting and marketing services.
However, Experian reports a smaller share of auto loans held by credit unions and banks.
While Experian's year-end estimates of total U.S. auto loan balances varied by 2% or less from the amount estimated by the Fed for the last three years, Experian's estimates for credit union auto loans were 6% to 8% less than that reported by NCUA for federally insured credit unions and 8% to 10% less than that reported by CUNA Mutual for all credit unions.
Likewise, Experian's estimate for auto loans held by banks was 21% to 24% less than the amount reported by the FDIC.
Those variances translate into lower estimates for credit union and bank market shares.
For example, Experian estimated that credit unions held 29% of $1.18 trillion in auto loans at the end of 2018, while banks had a 31% share.
By either source, the trend is the same: Credit unions have been gaining market share and banks have been losing it.
Carly Owens, a spokeswoman for Experian in Costa Mesa, Calif., said one reason for the difference is that the data comes from different sources. Experian relies on credit reports, and sometimes financial institutions can classify the loan type as a secured installment loan rather than an automotive loan.