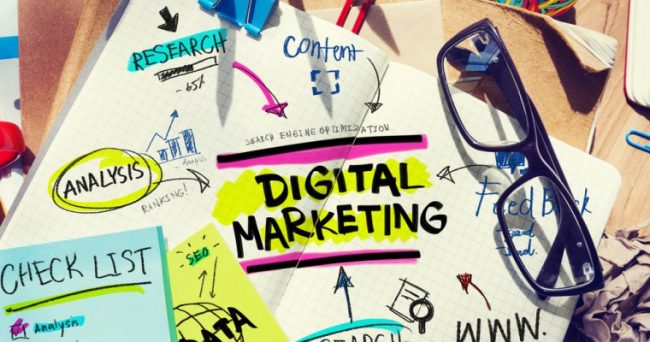 Consumers are stressed out about debt, according to recent stats from Mintel and Experian.
Sixty-four percent of millennials feel the amount of debt they carry is causing them significant stress. What's more, household debt reached a record level of $13 trillion in the second quarter of 2018 after rising for 16 straight quarters. Although the Fed is not expected to raise interest rates for the rest of this year after increasing them four times in 2018, today's higher interest rate environment is not making life any less stressful for many consumers.
Andrew Davidson, chief insight officer for the New York, N.Y.-based Mintel, a market intelligence agency that specializes in consumer research and omnichannel marketing, said all of these consumer trends mean the landscape for consumer credit is changing.
"The key point about looking at the change in the credit landscape does have a direct impact on how [financial institutions] market to consumers," Davidson said. "So the environment now is less favorable for consumers, and consumers want to know that they aren't going to be slammed with higher rates."
In addition to reassuring consumers they have options that will protect and support them in a rising rate environment, Davidson recommended marketers take a holistic approach to consumer messaging while being sensitive to the stress of owning and talking about debt.
To reach these consumers – or existing and prospective members – Davidson said financial institutions should focus on developing an omnichannel experience that is aligned with consumer media consumption or risk becoming irrelevant.
"Consumers have access to more channels than ever before in terms of getting access to credit," Davidson said. "And as media consumption continues to shift to second screen viewing and constant mobile distraction, this idea of omnichannel marketing that puts the consumer at the center of the customer journey has evolved from being a buzzword to a marketing paradigm."
As an example, Davidson pointed to the launch of Capital One's Savor Card, which targeted millennials in cities.
Because millennials crave spontaneous social experiences, Capital One leveraged social media channels to launch the new card.
One of the card's features includes 4% cash back on dining and entertainment, so the bank partnered with an influencer, who appeared on a popular reality TV show and happened to be a Chicago foodie; the influencer posted food and cooking reviews on social media as part of the campaign.
But the six-month campaign also used desktop display and video ads, television ads, mobile display ads, email, paid Facebook ads and even direct mail. It also coincided with a public food event and partnership with a food delivery service.
"This really shows how you can combine traditional and digital channels to develop really targeted campaigns that provide an omnichannel marketing experience that is relevant to consumers," Davidson said.
Omnichannel marketing and multichannel marketing strategies are very important because 70% of consumers use three or more channels when researching a product or service, Chris Warwick, vice president of consumer marketing at the Austin, Texas-based Kasasa, said.
Compared to single-channel marketing, omnichannel or multichannel marketing can substantially increase account conversions and deposits. For example, one financial institution that executed a 10-month multichannel marketing campaign to reach 25,000 prospects attracted $3.4 million in deposits with a 3.73% rate of new account conversions, according to Warwick. However, a single channel marketing campaign launched by another financial institution that reached 20,000 prospects yielded only $83,790 in deposits and a 0.42% new account conversion rate.
Generally speaking, omnichannel marketing means all of the channels that are used to market products and services to members are integrated so that a member's experience is essentially seamless, or the same on each channel. Multichannel marketing refers to reaching members through multiple channels, but it's not necessarily integrated to create a seamless experience.
Omnichannel marketing can include programmatic advertising, which uses big data or data analytics of members and non-members to target segmented audiences, allowing advertisers to only pay for ads that are delivered to the right people at the right time. This year, 84% of digital display ads in the U.S. will be programmatic buys, Warwick noted.
Social media channels, of course, must be part of any omnichannel marketing campaign because 90% of young people view their social media feeds multiple times a day.
From a marketing standpoint, Warwick said social media sites have been more effective than in the past, but credit unions must be aware of which social media sites tend to attract different member segments.
Streaming video should also be part of a credit union's omnichannel or multichannel marketing strategy for one simple reason: Video is projected to claim more than 80% of all web traffic this year and is expected to keep growing annually.
"Video has become a big part of our marketing mix and it really needs to be on everybody's radar," Warwick said. "Another key takeaway to think about is how you can use this channel to drive some really solid content. You can put that content on your social media pages. You can put that content on your website. You can put that content into other digital advertising."
As a recent example, the $3.6 billion Virginia Credit Union in North Chesterfield produced a video about its partnership with a local brewer, Three Notch'd, to make a specialty beer to benefit the Richmond Metropolitan Habitat for Humanity. The beer, A Hoppy Home, is a New England-style India Pale Ale and was released during a party sponsored by VCU. In addition to making a $5,000 contribution to Habitat for Humanity, the partners determined $2 from every beer sold would go to the homebuilding organization. The brewer also donated $1 for every pint sold, which the credit union matched.
Danny Swanson, senior multimedia content producer for VCU, came up with the Hoppy Home beer concept.
VCU envisioned the collaboration as a way to encourage its members and social media followers to support Habitat for Humanity through a fun, "very-Richmond" type of event, Swanson explained.
The video was filmed in the brewery, and showed how the new beer was being made in large stainless steel vats and its ingredients mixed by Three Notch'd employee Willey Bruaddus and Glenn Birch, VCU's director of public and media relations.
"It's a nice way for everyone to enjoy a beer and learn more about what Habitat for Humanity does and learn more about Virginia Credit Union," Bruaddus said.
For credit unions that have not used video, Warwick said it presents a huge opportunity to tap into a channel that will entertain and engage members and potential members.
"We don't want to be sold things," she said. "We want to be entertained and engaged."
Most importantly, however, credit union marketing executives should focus on continuously improving the digital experience and removing any "brick walls," because nearly 90% of consumers use more than one device every day.
"Next to face-to-face, the digital experience matters a lot," she said. "Consumers evaluate us on our digital presence. Consumers have high expectations. If your website looks old, so are you. So if you're trying to be relevant to certain demographic groups, you need to think about that."